User generated reviews & content – What is it & why should your company be using it?
Posted by Luci Wood on September 29, 2017
Business StrategyGoogleUser Generated Content
Any person looking to invest, purchase or subscribe to something online will invariably find themselves asking the same question; "can I trust them?"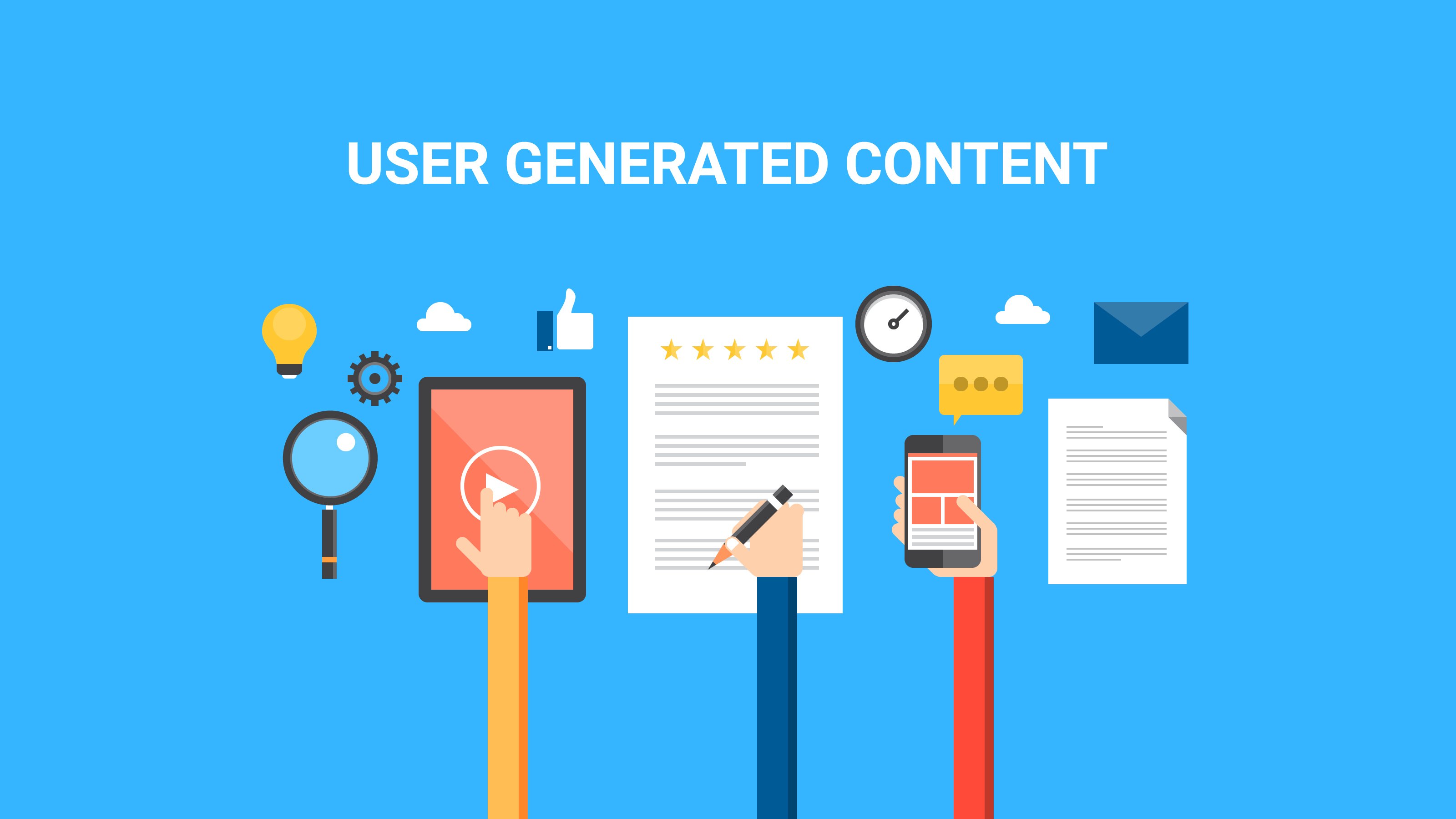 As a brand, building trust with potential customers can be hard enough in real life with physical products to browse, so gaining a potential buyer's trust online without a human presence can seem almost impossible.
According to BrightLocal, 88% of people will read a couple of reviews before choosing a local business, meaning brands have had to think outside the box when it comes to gaining trust and confidence in potential customers.
So, what is the secret behind building trust with potential consumers, and how does a business showcase good customer service in the noisy world of digital?
Simple – use what you already have. User-generated content.
What is user-created content?
User-created content, also known as user-generated content, is content that a 'user', or consumer, has created or written themselves. The content can take various forms such as video, reviews (user reviews), forum discussions and social posts, with people discussing a service, brand or product they have directly used or come into contact with.
It is a well-known fact that people buy from people. Consumers will mostly buy from brands that have credible reviews that are easily accessible, written by other happy customers. In fact, according to the Neilsen Consumer trust index, 92% of all online consumers trusting user-generated content over traditional marketing. No wonder UGC has become the number one marketing tool used to build reputation and confidence in brands online.
In the age of social media and forums, a brand's reputation can be irreversibly damaged in 140 characters or less. Customer service has had to keep up with the demands of consumers who are looking for trust signals before making a purchase or commitment.
Why should I feature user-generated content on my website?
Having testimonials or reviews on your website will help reassure any potential customer that choosing your brand is the best decision. Third-party review sites such as TrustPilot and Tripadvisor are widely-recognised, trusted sources that allow other websites to feature reviews direct from their site. This is one of the most simple and effective ways for a business to display customer feedback about their services as the content is external and unbiased.
Key benefits to user generated content:
Authenticity and credibility – It is much more effective to have someone else praise your product or service than it is to rave about yourself. People are much more likely to trust that your product or service is top-notch if other's have said positive things about their own experience. Be aware when using positive- only reviews as this can look contrived; instead, consider using a live feed of reviews, or change them up if they appear on a static page, negative reviews however are considered more diagnostic than positive information.
Builds brand awareness – Encouraging people to mention your brand on social sites or review forums, ensures your brand is being mentioned on multiple platforms. Running social competitions or encouraging customers to share their experience of your product or brand will increase your brand awareness, build trust and grow your social influence as a brand online.
SEO benefits – Using review schema markup on your website would help review stars appear in the search results of search engines, giving searchers immediate reassurance that you are highly recommended (or not!). Users with their own blogs mentioning your brand and linking back to your website organically could enhance your backlink profile and therefore assist in growing your website's domain authority.
Good links can still be bad though and for Google SEO 'Being bad to your customers is bad for business'.
Google collects (or aggregates) reviews from across the web and it's likely that they are using these reviews as part of its organic ranking algorithm.
Great examples of user-generated content:
A great example of user-generated social content is the Gumtree campaign. Popular free-classifieds website Gumtree, are currently using a hashtag on Twitter #GotItOnGumtree, encouraging people to share photos of their purchase or sale story. Gumtree then retweet and share with their 42k followers, building up trust signals using happy customer experiences as well as directly involving their customers and showing an interest in their purchases.
Holiday-package website Expedia feature their review stars straight away, by the search box on their homepage. As soon as a potential customer reaches their website, they are greeted by a solid star rating and therefore immediate trust signals.
Testimonials will always provide people with answers to their queries or fears they may have. If you are a fairly young business and are unsure about how to start collecting reviews from customers, start by emailing them and ask for some feedback. A few words about their experience using your service will go a long way on a website. Use existing social posts from customers and link them to your social channels or search well-known review sites for mentions of your own brand – you never know what people may have already said about your brand!