Unlock your business's full potential with our comprehensive in-person, online or remote SEO training sessions.
As a recognized leader in the SEO industry, we are excited to introduce our hands-on, interactive SEO Training – a new way for us to share our insights and expertise!
Why Blue Array SEO Training?
Our goal is to empower you with the skills and knowledge to optimise your online presence, and help achieve your ideal organic performance. With our innovative, industry leading training sessions, you'll be learning from industry experts who've steered hundreds of clients to SEO success. Our training sessions are fully customised and bespoke to the attendees, making sure that there is the greatest possible amount of value. They're practical, interactive, and designed to make SEO as accessible as possible.
We have been in the SEO industry for over 8 years, with thousands of hours of experience, and we'd like to share some of that experience with the wider community. We've created a number of online training courses, but now we'd like to bring this expertise directly to you, via one of our expert trainers.
Industry Leading Expertise
Our SEO trainers have spent years in the industry, learning and developing their own knowledge with a wide range of websites and scenarios.
Customised Learning
No matter whether you are an SEO novice, or someone with a bit more experience looking to refresh your skills, our training caters to all levels of experience.
Up-to-date techniques
Stay ahead of the competition with the best SEO practices, tips and tricks, directly from those who are at the forefront of the industry.
Courses that we offer
SEO Auditing – Full Day
Learn how to test your site from an SEO perspective, and how to fix any issues that you may come across. In just one day you'll learn how to audit a website, and build a backlog of actions to help ensure the best possible appearance within Search. We'll cover all 3 major pillars of SEO (technical, content & links), and how to audit each of these effectively.
In addition, we'll go over a number of useful tools, tips and tricks to help ensure you get the most out of your auditing process. This is for anyone who would like to learn more about the SEO Auditing process, or wants to brush up on their SEO Auditing skills.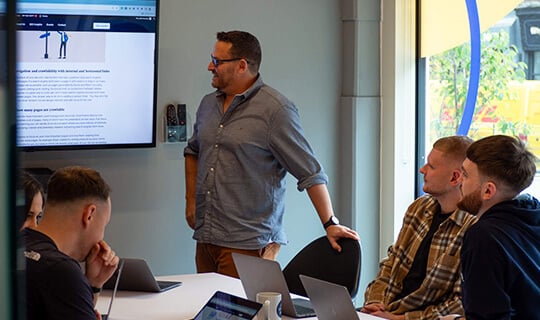 Content – Full Day
Help your internal teams understand the what and why of search and user-first content, and help them effectively create content that ranks well. We'll explore how to create user-first content, how to identify content opportunities, and how to stay ahead of EEAT guidelines. This training is for those who want to upskill their content game, or just learn a little bit more about this area of SEO.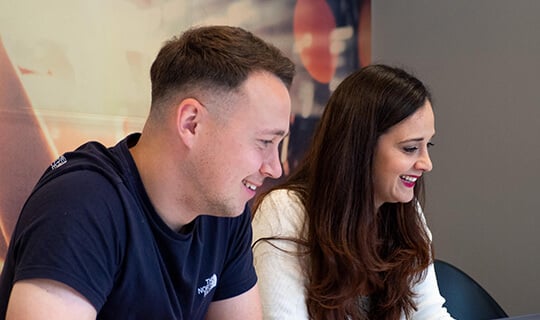 Bespoke training
Would you like to have a more bespoke training course built just for you or your company? We work with a number of our existing clients to create unique training content that is tailored to their exact needs = and we'd now like to offer this to the wider community. If you'd like a more bespoke offering, contact us for a conversation about your training needs.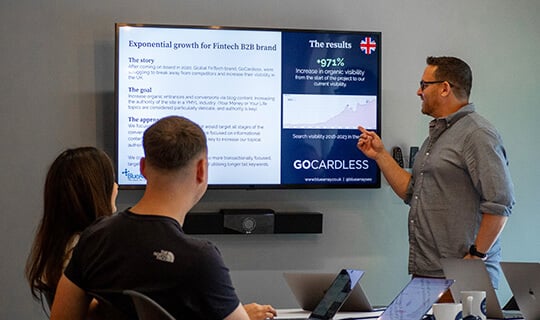 Technical SEO – Full Day
Ensure you're following the best practice for technical SEO, and providing Search Engines the best possible impression of your site. This course is for anyone looking to improve their knowledge of the technical side of SEO. We'll go into detail on a number of areas of technical SEO, and ensure that you get as well rounded knowledge of this complex topic.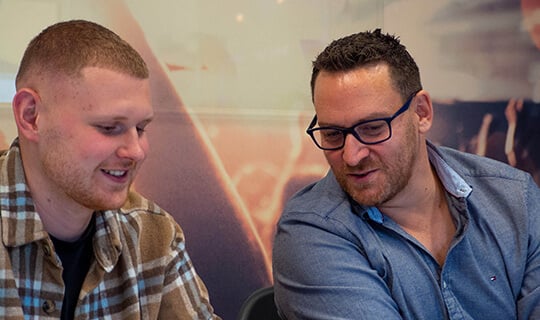 Upcoming Sessions
Technical SEO Course
In person – 29th November
We'll be running a Technical SEO Training course on the 29th November in Reading, at our offices. Have a look at our EventBrite for more information.
SEO Auditing Course
Online – 7th December
In addition, we're also running an online-only SEO Auditing course on the 7th December. For more information, have a look at our EventBrite.
About Tom – Our Technical &
Training Lead
Tom Pool, our Technical & Training Director has over 7 years of SEO experience, and over 5 of those have been spent training and upskilling industry peers.
He started out in the world of SEO Training at Brighton SEO, running their SEO Auditing training. He now runs the Advanced Technical SEO Training as part of Brighton SEO, one of their most popular courses. He's also contributed to the SEO Manager Course as part of the Blue Array Academy that has been globally popular, with over 10,000 enrollments to date. He also created the free Technical SEO Certification (also on the Blue Array Academy) that has also seen incredible engagement in the SEO community.
Pricing Structure
Single ticket

Multi-ticket

In-house team training

Training as part of a larger group. Maximum of 12 people in total to attend, with a wide variety of experience. If booking onto more than one of our training courses, a discount will be given.

Training for more than one person, as part of a larger group of people. Maximum of 12 people to attend.

Training for your in-house team, with a maximum of 12 attendees. Fully customised training for your website/s & niche. Focusing only on the areas that matter most to you.

£500 pp

(£400 pp for returning customers)

£450 pp

Starting from

£5000 pp

Contact us for a bespoke price
Testimonials
We think our Training is the best in the business. Don't just take our word for it, here's a couple of testimonials from those who have benefited from our training:
"Chloe and Tom were great. Happy to discuss the specifics we needed. The training was really flexible and very tailored to UNiDAYS"
"Attending the Advanced Technical SEO course was great, we covered a lot in only one day and I still wished there was time for more! It was an engaging course that fostered constructive discussion with the other attendees and left me with a lot of actionable items I can't wait to dig into in the next few days. I strongly recommend it!"
"I thought I already knew a lot about technical SEO, then I decided to take this course because I'll be doing a more technical job and I realised I barely scratched the surface. Phenomenal – learned a lot!"
Get in touch today
If you're interested in Blue Array's SEO training service, please fill out the form below.