Success stories
We believe that SEO is a partnership. We supplement our client's expertise with our own, working together towards a common goal. We have nothing to hide and don't work in isolation.
Blue Array has been built on doing things the right way. We are in the habit of making sure the Blue Array Way shines through in everything that we do.
Blue Array are the educators, setting the industry standard and empowering people to elevate businesses. In doing so, Blue Array has proven time and again that it is the largest, most popular, and most effective SEO agency.
If you'd prefer to hear it from another source, read through some of our client testimonials. Our clients are stark-raving mad about us because of the way we conduct our business and the results we achieve.
University of law
60% increase in YoY traffic
The University of Law partnered with Blue Array to build a strategy to migrate the site into a new platform and structure, whilst mitigating the risks associated with such a significant change. To support this we were tasked with creating a new information architecture and content strategy to improve highly valuable transactional pages, and introduce new informational opportunities. The objective was to maintain existing traffic to the site, and then begin increasing YoY organic entrances.
A weekly dashboard tracks all top commercial queries – and we report on organic entrances to key pages on a monthly basis. Our initial goal of maintaining traffic through the migration was met, with a 4% month on month increase. The new information architecture has enabled users to find the information they need efficiently. Content that was not accessible is now being surfaced, this has had a positive impact on the range of keywords the site was ranking for. Technical proficiency has also ensured all performance metrics were improved during the migration process. 4 months after the migration we have seen incredible YoY results with a 60% increase in June 2020 vs June 2019 followed by consecutive month on month growth this year.
"Blue Array played a huge part in our CMS migration and website redesign, they provided us with pre-and-post-migration checklists which allowed us to move the project forward from an SEO perspective with confidence.
They were supportive and understanding of our changing timelines and deadlines and moved tasks around to support this.
Regular communication via e-mail and conference calls ensured we were always aligned and ultimately led to a very successful launch of our new website, protecting existing organic rankings whilst paving the way for future growth."
Adel Amri
Senior Web Manager
Organix
Increase in product visibility up by 50.9%
With the organic baby food market growing at a rapid pace, Organix knew their products needed to stand out as much on online marketplaces as they do on supermarket shelves.
The goal was simple: Improve visibility of Organix products in the on-site search results of retailer websites.
Organix partnered with Blue Array to achieve this objective, recognising the need for specialist expertise in supermarket SEO.
In the first couple of months after implementation, visibility greatly improved.
We saw:
The number of Organix products appearing in the top 50 for our target keywords increased by 50.9%
The average position of Organix products in the top 50 for our two focus keywords improved by 23% and 19.4% respectively
We also saw a significant number of ranking improvements across the product range, including one product moving from position #92 to #7 for one of its target keywords.
"Blue Array put together a clear yet strategic roadmap to improve our unbranded retailer search rankings and have delivered fantastic results for us, which continue to be optimised and improved every month. They are a pleasure to work with and I would recommend them to any brand or business who is looking for an expert search partner."
Mona Nikzad
Digital & E-Commerce Marketing Strategist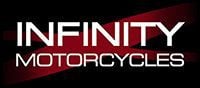 Infinity Motorcycles
85% Increase in YoY Rankings
Infinity Motorcycles have a strong retail presence, but they knew the next piece of the puzzle would be to provide a great eCommerce experience to run parallel. The site performed well, but in mid-2017 the site experienced an unexpected drop in visibility and the timing did not coincide with any known algorithm update. Concerned the drop could be part of a much wider issue, Infinity Motorcycles approached Blue Array with the goal of improving site health, visibility, and ultimately traffic to and revenue on the site.
Within six months, Infinity had recovered all lost rankings and had also seen rank improvements.
First page rankings grew 85% YoY
Organic entrances up 24% YoY
Organic sessions up 24% YoY
Organic transactions up 9% YoY
Organic revenue up 20% YoY
In addition, visits to local store pages dramatically increased, with up to 90% more visits YoY for specific location pages.
"Over a short period of time, Blue Array has significantly boosted our organic search performance, surpassing our expectations with their fresh ideas and innovative SEO strategies.
On top of this, the team is a pleasure to work with, always accommodating and readily available to lend a hand where needed."
Jonah Son
Digital Marketing Executive
Floom
60% Increase in Terms Ranking on First Page of Google
Floom was a start-up looking to disrupt the online flower market, so they knew SEO needed to be a major part of its digital strategy, and they had clear goals in mind:
Maintain continual organic growth, demonstrable through a 50% growth in organic entrances, sessions, transactions, and revenue YoY.
Floom chose Blue Array, recognising the need for a multi-layered SEO strategy that could integrate with its own internal roadmap and timelines.
Not only did Blue Array achieve the goals, but we also exceeded them.
Organic entrances up 60%
Organic sessions up 60%
Organic transactions up 71%
Organic revenue up 77%
Organic visibility also improved, with a 60% increase in the number of terms ranking on the first page of Google.
"Blue Array has been integral in growing Floom.com to a leading international florist marketplace. Their smart insights are easily digestible whilst communication is provided to ensure both layman and SEO experts can understand and echo how changes have value to customers and clients. Blue Array's willingness to provide us with step-by-step assistance through a multitude of communications from phone conversations, emails and face-to-face meetings highlight their passion for SEO optimisation.
Blue Array displays a conscious understanding of how best they can integrate their solutions with our business roadmap, mediating with our tech team to provide an amicable solution that ensures insights are immediately actionable. As a result, the performances they've brought to the business speak for themselves."
Mike Payne
CRM and E-Commerce Manager