Freshness as a ranking signal for Google – A case study
Posted by Luci Wood on January 8, 2019
LinksSEOSEO StrategySite Performance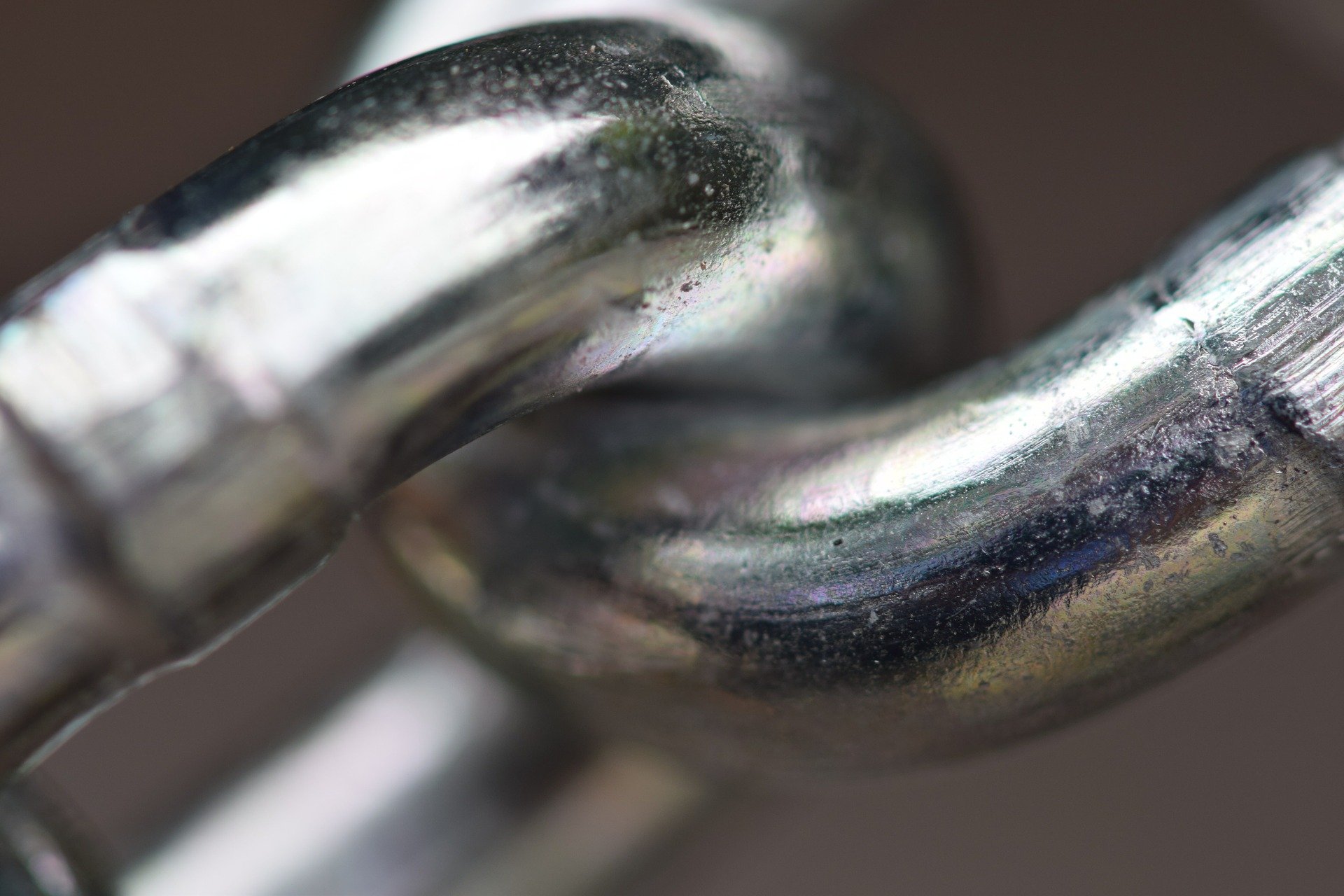 In this article I discuss whether a freshness factor in terms of links pointing to a domain would be a good way of Google assessing how useful as a resource a URL is to a query.
To give an theoretical example, if between 2008 and 2009 URL 'A' (related to 'photo gifts') received 10 really powerful backlinks from authoritative domains, there's a good chance it was a really good resource for photo gift searches.
If in the 10 years since it hasn't acquired any new links, the chance of it still being a great resource for photo gifts isn't as high – even if the original links and domains from which those links are sourced are still good quality.
On the other hand, another URL, 'B' gaining 5 really high-quality links in the last year might be a better resource now, even if total links to URL B are fewer than total links to A.
The 'freshness' of their links might indicate they're a more relevant photo gifts resource for current searches.
If a 'freshness' factor affects how much equity is transferred from links then the freshness of a backlink profile could supercede its size. This could be the reason URLs with similar content and newly acquired backlinks can outrank URLs with superior overall backlink metrics.
This is a pattern I've witnessed several times when investigating organic visibility over the previous year, including during the below investigation.
Case Study
We were investigating a gradual organic traffic decline, from 2016 – 2018, for a large UK-based personalised gifting website (graph below shows May '17 – August '18).
In early 2018 we helped them migrate from dual mobile-and-desktop websites to a single, responsive version. The migration wasn't entirely seamless and was responsible for some visibility loss, though organic decline began prior to the migration so there were more important factors involved in the gradual decline; mainly, we identified significant competitor gains that were eating into our traffic.
Industry

–

Personalised Photo Gifting

Keywords

–  

photobooks, canvas prints, photo prints

Competitors

–

Truprint, Snapfish, Bonus Print, Getting Personal, Vistaprint,

Photobox
Here are some sample keywords that were important to us, for which we lost rankings between 2016 and 2018:
Two competitors, BonusPrint and Snapfish, made gains in two important areas: photobooks and photo canvas (we used Advanced Web Ranking reports to identify this).
We carried out investigations into these competitors and as a result identified a persistent factor in success: link acquisition. This in itself is nothing new, but it was the more recent link acquisition that resulted in step increases in visibility for competitors, even if their overall backlink profile was weaker overall.
Some of these links were created via acquisition and others from sister domains (that formed part of a mutual overarching company or group).
The SERPs for the head keywords outlined above are made up of a few large competitors, some of who link to each other.
On further investigation, we learned the competitors mutually linking to each other were part of the same overarching group.
I've re-produced some notable partnerships in the below list of personalised gifting websites, bolding-out important names for the UK market. It's worth pointing out many competitors have a global presence, but for this case study I'm focussing on organic visibility in UK.
Notice Cimpress owns two big names in the online personalised photo gifting space: Vistaprint and BonusPrint. Hewlett-Packard also owns two big companies; Snapfish and Truprint.
Why is this important?
We were carrying out this research off the back of seeing competitors make significant organic gains for competitive keywords.
Looking at data in Majestic and SEMrush, we noticed Albelli linking to Bonusprint resulted in BonusPrint's visibility increasing. This effect was emphasised when Albelli 301 redirected all their URLs (like for like) to BonusPrint.
We noticed a similar step increase in organic visibility when Snapfish consolidated links between its European ccTLD versions (new home pages were created and links from these pages to the co.uk version were discovered as 'new' links in 3rd party link tracking software).
Albelli >> BonusPrint
BonusPrint migrated a photo gifting website, Albelli, owned by their parent group, Cimpress, to BonusPrint via 301 redirects and canonicalisation in 2017.
This consolidation occurred over two phases.
November 2016

Adding links from Albelli (4 websites, including a co.uk) to BonusPrint co uk

June 2017

Consolidation of albelli.co.uk with BonusPrint.co.uk via 301 redirects and canonicalisation
Snapfish
Snapfish is owned by the same company that owns TruPrint.
In 2016 Snapfish had three versions of its UK homepage. At the end of 2017 they consolidated two of these into one (after which they had two home pages). They made similar changes on their websites for Ireland, Australia and France (which all also had similar issues with multiple home pages).
These three ccTLD homepage links to Snapfish were then indexed as new links by a third party tool.
Although the domain-level links previously existed these links were fresh at the URL level.
Over the next year they continued to carry out SEO work on the remainder of their global website portfolio. The majority of Snapfish's link consolidation occurred over two years…
Nov 2016: 
New backlinks to Snapfish co uk from TruPrint & Boots
April 2017:
New backlinks from three Snapfish ccTLD group domains (US, DE,

NZ)
End 2017: 
Consolidation of co uk homepage, redirecting snapfish co uk

/

2/home

to snapfish co uk/

home

Similar changes to the home pages of several other ccTLD domains, where a new canonical homepage is selected (Aus, France, and Ireland)

Links from

Pixaco

(sister site in the same group/company)

Deleted

all backlinks from Truprint
What was the effect on traffic?
The upshot of this was gradual organic traffic increase from 2016 – 2018 according to SEMrush and Advanced Web Rankings data.
I measured the change in keyword position fluctuations between February '18 and June '18 for Snapfish (using SEMrush historical position data). I noticed:
Increases for the majority of their commercial keywords, including

Canvas

and

Prints

A decrease for Photobooks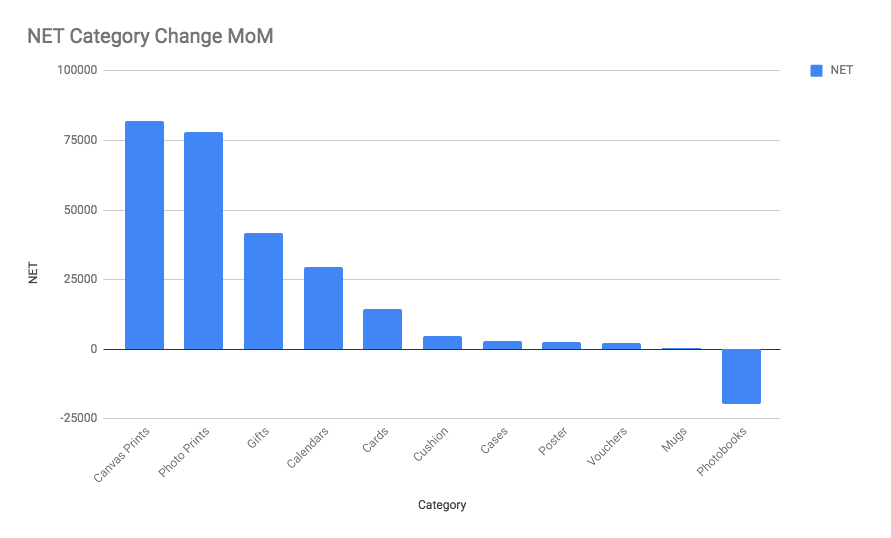 On the face of things, this makes complete sense…
Backlinks get added from authoritative domains and organic visibility improves. Usually, though, reciprocal site-wide links between domains wouldn't confer PageRank to the same degree (if at all) as a one-way link.
Perhaps a 'dampening' factor was present with Snapfish's inter-domain linking, but the newly added links still correlated with a boost in organic visibility.
For Snapfish, I was interested in the fact that:
Reciprocal linking seemed to convey PageRank – did the fact that it was a 'newly' discovered link (at the URL level) help?

Backlinks were added at different times and to different versions of the homepage – was this intentional, to help disguise reciprocal linking?
These tables, below, show when Snapfish linked from the homepage of one of its ccTLDs to the Snapfish homepage. Note: They link twice, in the header and footer of the home pages, and each link goes to a different UK homepage.
The footer links go to co.uk/ – Links:
Country chooser drop-down menu links (header) go to co.uk./2/home – Links:
Links to co.uk./2/home were added simultaneously.
Brand in SEO
While writing this article I was reminded of talks by Malcolm Slade at BrightonSEO in April 2017 – Brand: The Only Future Ranking Factor.
There are a slightly different set of factors used to rank URLs positioned 1-7 and URLs 7 and down, Malcolm asserted.
To heavily paraphrase Malcolm: Backlink equity is enough to get a URL to page two, or bottom of page one. For highly-commercial queries, ranking from positions 1 – 7/8 was supported by another less-easily identifiable signal which he surmised was related to 'Brand'.
Malcolm didn't explain exactly how he thinks Google measures 'Brand'. He advised SEO's to continue ATL (Above the Line) advertising efforts (suggesting that brand mentions, searches, direct traffic or organic brand traffic – all byproducts of ATL – could form part of the algorithm's understanding of 'brand' – much of which Google has denied, it's worth mentioning).
Back to freshness, one last time
If this is true – one of the major factors for determining where to rank websites for highly-competitive queries could well be the 'freshness' of links, particularly on highly-competitive terms.
The amount of exposure a website or brand receives in relation to competitors over more recent period might be a factor in determining its current usefulness for user queries. So for example, the rate a document acquires links might supercede the amount it has acquired, once a certain threshold has been crossed.
Therefore, the freshness of a link could be similarly important to the 'authority' of its source.
Perhaps 'freshness' could be the 'invisible' signal in Google's core algorithm for ranking highly competitive terms at the top tier of organic results.