What does backlink analysis look like today for SEO?
Posted by Luci Wood on October 17, 2017
What does backlink analysis look like for the modern day SEO? Is it important to still monitor links or utilise the Disavow tool. Should you even care?
Links have been consistently in the top three ranking factors for SEO and because of the relative ease of manipulating this signal, Google have been penalising sites both manually and algorithmically for taking part in "link schemes" for as long as critics have been highlighting the major flaws with it.
Google have given its own definition of what a "link scheme" is, and included some examples in the documention of the types of links that they will generally frown upon.
In general, any attempt to influence your rankings with links that are not referencing your website in a natural way could be seen as trying to manipulate Google and it's ranking signals. Another way to think about this is if you know about a link in advance, Google would consider it unnatural. Instead Google have been banging the 'content is King' drum to get webmasters and publishers focused there.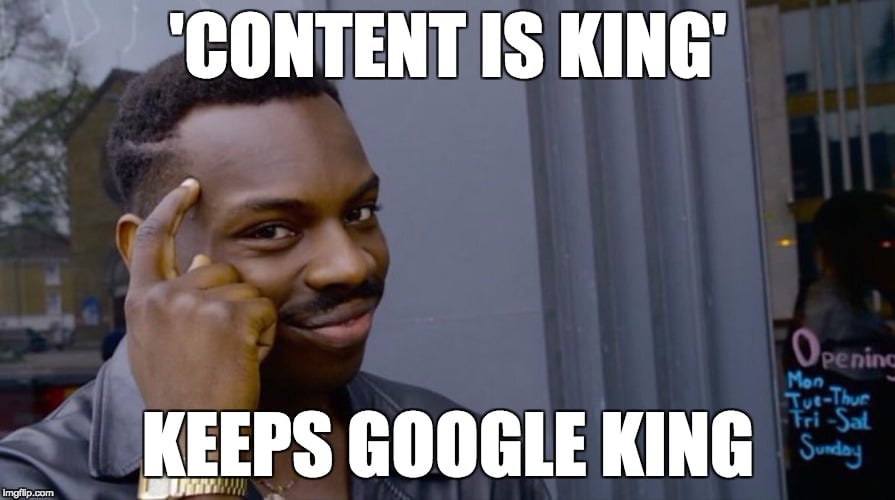 Most recently link schemes have been tackled at scale with 'Penguin' which was released back in 2012. Then Penguin 4.0, released towards the end of 2016, changed the goalposts again, with the algorithm being confirmed as running in real-time; in other words, baked into its core algorithm and largely discounting manipulative links algorithmically.
That being said, how can we identify which links are okay .. and what should we do with the ones that aren't?
Whether you prefer using Majestic, SEMrush, Moz or any other link analysis tools, many of us SEO's think we've got a decent handle on picking out the good ones. However, tools can only tell you so much, so how do we think like Google, and interpret which ones are good, and which ones are potentially harmful to our websites?
Gary Illyes recently tweeted that "it's close to impossible for you to check which links are actually deemed critical" indicating that our ability to review these links in the way Google does may not be as strong as we thought.
To be clear, many links aren't trusted at the site level, page level and link level by Google and 'link-weighting algorithms' have been around over a decade.
Search quality analysts (not raters) are able to nofollow (not allow PageRank to flow) links in a way publishers can never see. They'd call this 'no propagate' internally. Other sites are flagged as not being trusted to flow Page Rank out but are otherwise a great resource and shouldn't be penalised. There's a whole raft of mechanisms Google has its disposal to discount links (manipulative or not) with a manual penalty being more of a last resort.
So, what does this mean for our link analysis efforts?
It means that we may be putting in a lot of effort to clean up our backlink profiles, determining which sites we do want backlinks from and ensuring we aren't associated with sites that look a bit unsavoury … for nothing.
And what to do when it comes to using the disavow tool? … When Gary was asked if we should be making use of this at this September's BrightonSEO conference, his response was: "If it makes you feel better".
Not quite the answer we were looking for Gary!
There's a wide consensus that Penguin 4.0 largely ignores bad links in your profile, unless you've got them with the aim of purposely manipulating Google. Gary Illyes backed this up when asked about the possibility of a website being penalised, by tweeting that "if it's not a egregious link manipulation scheme, we're more likely to just ignore them."
Generally though, we are getting quite confusing messages from the industry. Both Gary and his fellow Google Webmaster Trends Analyst John Mueller have both also said to keep using the tool, such as in this Twitter conversation with Glenn Gabe:
What do we recommend?
So when analysing your website's backlink profile, what should you be taking into account? We would recommend you focus on the following:
Trust your critical eye

. Does the site linking in look like it has good editorial overhead with natural editorial links. Do they nofollow advertorials? Within a few clicks you should quickly establish whether the site has integrity.
Relevancy

. You need to ensure any links you've received

make sense to be there

. For example, if you're a car review site and you're being linked to from a fashion magazine, why have they linked to you? Think about this at the page level as well as the site level.
Context

. Why is that page linking to your site, or piece of content specifically? Does the linking source relate to what your page is talking about, or is it out of place? If it doesn't appear natural to Google, it again will probably be ignored.
Metrics.

As mentioned previously, there are plenty of tools out there which give us an idea around authority associated with website. We'd always recommend using these scores from multiple sources – don't just focus on one. It's important to remember that not all of these tools are totally reliable and they're using their own algorithms to get this score, they're

not giving you Google's opinion

, which is what really matters.
Disavow.

So, should we still be using it? Google claim that Penguin 4.0 can identify which sites are spam and can simply devalue that page/site so that it no longer helps provide a rankings boost, rather than penalising the site it links to and causing a sitewide rankings drop.

This was confirmed by Gary Illyes in a Facebook conversation with Search Engine Roundtable's Barry Schwartz.
However, the general consensus is to keep using the disavow in circumstances where your website has previously taken part in any link schemes specifically designed to manipulate Google's rankings.
Audit Regularly

. It's vital that you are aware of the health of your website's backlink profile, so ensure you're checking your backlink profile regularly. You can do this using a variety of methods; the main one being an export of all links through an appropriate tool (

Search Console

is a great place to start). You'll then need to identify the value each link is passing through your website.
Be aware of timelines 

for links to be trusted. In our experience links don't tend to flow Page Rank immediately, it can take up to 12 weeks for the links to be trusted and to fully flow benefit.
In summary
Whilst it's true that the picture is fairly confusing when it comes to backlinks, if you follow the simple guidelines we've given and make the effort to fully understand your backlink profile and audit it regularly you're less likely to be at the mercy of algorithmic updates