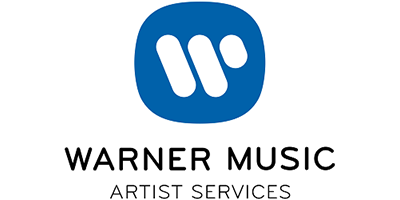 Warner Music Artist Services
Website
Founded
1958
Industry
Music
Markets
Global
History
The Warner Music Group was founded in 1958 in New York, and from this group, Warner Music Artist Services came about. With a strong global presence, Warner Music Artist Services works with artists and puts them first.
Made up of various professionals, including sound engineers, graphic designers, salespeople, and marketers, Warner Music Artist Services offer all the support that music artists need to support their career.
Trusted by some of the world's leading pop stars and rock-stars alike, Warner Music Artist Services continues to expand its portfolio. Offering tour services, merchandising, and marketing, the company works with a diverse clientele. Clients of Warner Music Artist Services include the likes of Eric Clapton, Ed Sheeran and Blur.
Whether an artist wants to make its eCommerce store a magnet for fans, a new range of tour merch or offer exciting VIP experiences, the company is able to help. The team behind the hard work are, of course, all die-hard music fans too!
Key selling points:
Warner Music Artist Services has an impressive portfolio featuring global music artists
Every team member at the company has a professional discipline and a passion for music
The company can assist with anything artist or band related with services spanning marketing to album presales
Warner Music Artist Services has offices worldwide, including in major cities such as New York, London, and Toronto.