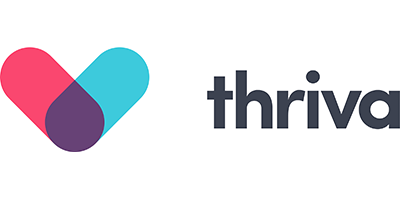 Thriva
Website
Founded
2016
Industry
Health
Markets
UK
History
Thriva is a fairly new company in the health industry but a growing one at that. Established in 2016, Thriva set out with one goal: to become the world's first preventative health service.
Its founder Hamish Grierson built the company on the premise that regular blood tests could keep people out of hospitals by identifying and crucially addressing, problems before they spiralled out of control. Realising a gap in the market for preventative blood tests, the company made it possible for people to carry out various tests for their health without leaving their homes.
From advanced iron tests to thyroid profiles, Thriva offers individuals a wide range of convenient home testing kits. Customers can choose between two different options, including a paid and free subscription for some of the company's services, which can track vital biomarkers as well as iron, cholesterol levels and vitamin levels. The majority of their customers pay to receive their testing kits every three months.
Since its launch, Thriva has grown to be one of the most-used healthcare management tools in the UK, not only offering blood tests but supporting with quick medical advice, saving time when it comes to booking appointments with local GPs. The company works alongside 50 experienced GPs who are able to provide personalised reports in less than two days.
Key selling points:
Anybody with online access can use Thriva to track and improve their health for the long-term
Thriva offers a number of home tests which can be self-administered
Members can get personalised advice as and when they need it, to improve their health or even maintain it
Thriva works with over 50 experienced GPs so clients can get their results within 48 hours.