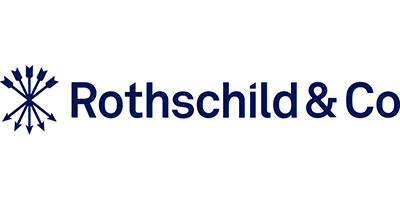 Rothschild
Website
Founded
1798
Industry
Banking
Markets
Global
History
As one of the world's largest financial advisory groups, Rothschild & Co continues to grow its operations across the globe. The company's history dates back to 1798 when it was founded by Nathan Mayer von Rothschild. At the time, Rothschild was growing to be one of Europe's most influential bankers in the Landgraviate of Hessel-Kassel. He then appointed his two sons to expand his banking operations across a number of European capitals.
His third son, Nathan Mayer Rothschild, was sent to England to establish business operations. First settling in Manchester, Rothschild founded a business dealing in finance and the trading of textiles. Soon after, he relocated to London, where N M Rothschild & Sons was established in 1811. By the 1820s, the Rothschild family had opened banks in Paris, Vienna, and Naples.
In addition to its involvement in banking, the family also was affiliated with other industries, including mining, real estate, energy, and winemaking. Not only that, several other family members went on to become internationally renowned leaders in academics, science and horticulture.
By the 19th century, the Rothschild family was well-known for its involvement in charity. Today, they have several family philanthropic foundations, including the ERANDA Foundation, The Rothschild Foundation Europe and the Fondation de Rothschild.
Today, Rothschild & Co has several thousands of employees worldwide operating in Global Advisory, Wealth and Asset Management, and Merchant Banking.
Key selling points:
Established worldwide and trusted by international customers
A family-owned business with strong guiding principles
Offers a range of services related to money management.