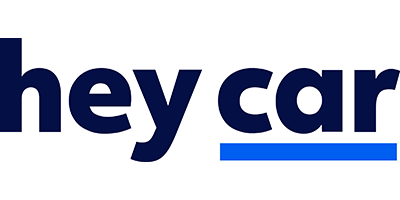 HeyCar
Website
Founded
2017
Industry
Motor – secondhand car sales
Markets
UK, Germany
History
HeyCar originated in Berlin, Germany in 2017 and was founded by entrepreneur Markus Kroger. Recognising the need for an easier and more transparent process for those looking to buy a used car, Kroger founded the platform and saw rapid expansion of it across the country – with over 400,000 high-quality second-hand vehicles being listed by over 4,000 dealerships across Germany. This cemented HeyCar as one of the biggest players in the German used car market almost immediately, and so less than two years after having been founded, it expanded into the UK. The platform allows dealers to list their used vehicles for sale at no cost and allows customers to browse high-quality inventory easily.
Today, HeyCar is owned by Mobility Trader Holding GmbH and boasts Volkswagen and Daimler as its major shareholders. Its select dealer list and transparent vehicle listings have earnt it a reputation as trustworthy amongst customers, and with no ads or hidden fees, the platform is considered favourable to use. Currently, all cars purchased through the site come with a full warranty and the car brands available include Audi, BMW, Ford, Mercedes, Opel, Volkswagen and Wahle Deine.
A recent customer survey found that 15% of enquiries made through Heycar resulted in a purchase, a considerably higher rate than the 5-10% on competitors' sites. Markus Kroger believes this to be because of the high quality of the cars listed as well as the company's continual improvement programme to implement advancements to improve customer experience.
Key selling points:
Partnerships with major car manufacturers
Large inventory of high quality available vehicles
No hidden fees for dealers or customers
Tech team offering continual updates and improvements to platform.