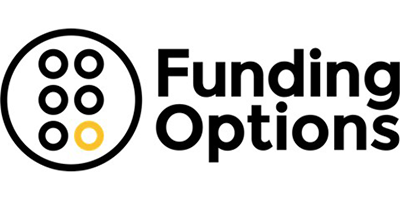 Funding Options
Website
Founded
2012
Industry
Finance – small business lending marketplace
Markets
UK
History
Former banker Conrad Ford founded Funding Options in 2012 as an online marketplace for small businesses to find the right lender for their company requirements. Almost immediately, Funding Options received a funding grant from UK innovation-in-business agency Innovate UK and is now used as a case study detailing the firm's success. In the same year, Funding Options progressed to the final stage in a global fintech awards process hosted by SWIFT.
By 2015, the British Business Bank shortlisted Funding Options for their Bank Referral Scheme, which aims to allow SMEs to be referred to an alternative lender for funding when they are turned down by banks, in order to help promote small business growth. The scheme launched a year later and Funding Options was a designated preferred supplier on the final list, where it continues to reside.
Today, Funding Options is recognised and listed as a trusted supplier by the UK government, and is described by The Telegraph as "the matchmaking website for small businesses and lenders". Funding Options have helped SMEs raise millions of pounds in finance in a variety of different ways – 68% through loans secured on wholesale or debt funds, 18% from crowdfunding and other peer-to-peer lending and 14% from deposit-taking banks. Over 120 lenders appear on the platform and it takes just minutes for small businesses to register and begin to browse their funding options.
Key selling points:
UK Government recommended platform
Free-to-use platform
Has no impact on any company or individual credit scores
Expert financial advice and support available throughout the process
Non-traditional finance and funding options for non-traditional businesses.