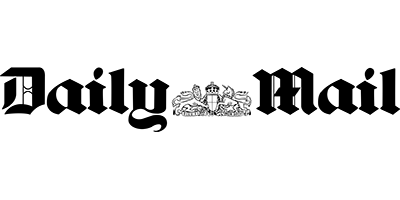 Daily Mail
Website
Founded
1986
Industry
Media
Markets
UK, Ireland
History
The newspaper with the highest circulation in Britain, the Daily Mail has delivered the British public a mix of news, sport and entertainment updates for over a century. Its sister paper - The Mail on Sunday - was launched in 1982, and there are also Scottish and Irish daily editions available. Still very much a family-owned business, the Daily Mail currently has controlling shareholder and chairman Jonathan Harmsworth at the helm, who is great-grandson to one of the original owners.
The Daily Mail was founded by brothers Alfred and Harold Harmsworth in 1896, and it immediately gained popularity as it cost a halfpenny at a time when all of the other London dailies cost double that. Its populist tone and middle-market content saw it carve out a niche for itself as a tabloid that had never existed before. A planned print run of 100,000 on its first day quickly rose to almost 400,000, and within three years the circulation had risen to half a million. By 1902, the Daily Mail's circulation was the largest in the world at the time, with over a million copies daily.
Today, the Daily Mail has an average reader age of 58, with a majority female readership and an average daily circulation of almost one-and-a-half-million. Its website, MailOnline (which mirrors its content but is owned and edited separately) is visited by over 218 million people every month. It has won numerous awards, including National Newspaper of the Year eight times.
Key selling points:
Highest circulating newspaper in the UK
Localised English, Scottish and Irish editions
Content mirrored online and read by millions each day
Owned by DMGT, a group with a multinational company portfolio totalling over £2 billion.