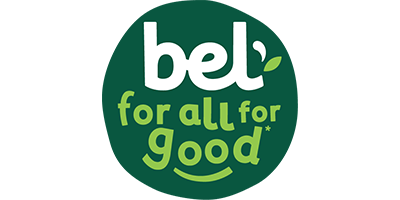 Bel UK
Website
Founded
1929 (Group founded in 1865)
Industry
Food and beverage - cheese
Markets
UK (Group worldwide)
History
International cheese group Bel was founded by French cheesemaker Jules Bel back in 1865, under the name 'Établissements Jules Bel'. Jules' passion for cheese was lifelong, and it wasn't long before the whole Bel family were involved in the business. Jules passed away in 1921, and the company was handed on to his son Leon, who by 1921 had founded the now world-famous The Laughing Cow brand. By 1929, Bel's portfolio of cheeses were so popular, a UK arm to the company was launched.
Other now instantly recognisable cheese brands were launched in the years to come – Bonbed in 1947, Port Salut in 1950 and Babybel in 1952. The company grew across Europe and saw subsidiaries develop in Germany, Belgium, Spain and the Netherlands, before reaching across the ocean to the United States in 1970.
Today, Bel UK's cheeses are household names across the country, and their portfolio now includes creamy herb cheese Boursin and the infamous Dutch cheese Leerdammer. All five of their leading cheese brands feature in the Top 20 sold across the country and 44% of British households have a Bel UK product in their kitchen at any given time. Bel UK is worth £128m and the brand works to champion and encourage healthier nutritional food options for customers. Bel UK's mission is to 'share smiles with families across the UK through unique experiences of dairy goodness', and they work toward five core business values: ethics, innovation, enthusiasm, competence and cohesion.
Key selling points:
Globally recognised international food brands
Part of a larger successful corporate group
Works with local and national charities including FareShare and Comic Relief to 'give back' from its profits and earnings
A happy, engaged workforce – 96% of staff agree that their team is fun to work with.