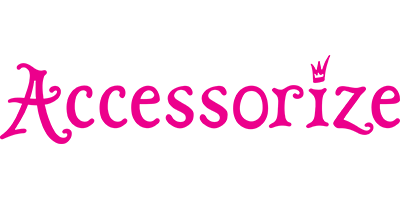 Accessorize
Website
Founded
1984
Industry
Fashion
Markets
UK, Ireland, USA, China, Austria, Brazil, Denmark, France, Greece, Gibraltar, Hong Kong, Iceland, Italy, Lebanon, Malta, Israel, The Netherlands, Norway, Portugal, Russia, Saudi Arabia, Singapore, South Africa, South Korea, Serbia, Spain, Sweden, Taiwan, UAE, and Ukraine.
History
The first Accessorize shop opened in 1984, next door to the already successful quirky clothing retailer Monsoon in Covent Garden. The new store sold jewellery and accessories designed to complement Monsoon clothing and quickly gained popularity with a loyal customer base.
In 1992, Accessorize opened its first store outside of London in Manchester, and in the same year, their first airport store opened at Gatwick. Building on the company's initial success, a more comprehensive opening programme began, with many new stores opening each year. Embracing the statement pieces and more unusual costume jewellery available at unprecedented high street prices, the public demand for stock spurred on Accessorize's growth and product development.
Today, Accessorize has a large network of stores both in the UK and internationally. The brand's shops are characterised by their coloured bays of jewellery and accessories, and their staff are well known for wearing their pieces - staff uniform policy dictates as a 'strive for five' rule which encourages employees to wear at least five pieces of Accessorize jewellery at any one time! Also included in the Accessorize range are bags, purses, belts, hats, scarves, shoes, hair accessories, cosmetics, and children's ranges.
Accessorize offers a differentiated concept for fashion accessories that enables the wearer to express themselves and feel confident in themselves every day. Now a truly British high street staple, you can find Accessorize throughout the UK and further afield, ready to help whenever your outfit needs a little something 'else'.
Key selling points:
Affordable accessories that can be stacked and styled
A wide range of jewellery, hair accessories, bags and seasonal favourites
Stylist designs that make outfits shine
Business commitment to supporting women's charities
Focus on sustainable production.