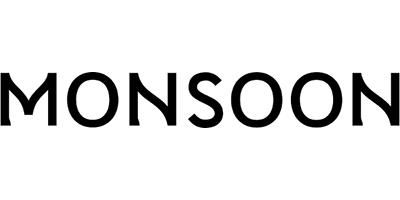 Monsoon
Website
Founded
1973
Industry
Retail – women's fashion
Markets
UK, Ireland
History
Ladies fashion retailer Monsoon began as a market stall on Portobello Road back in 1973, founded by Peter Simon. Peter's inspiration for Monsoon came from his life in a hippy commune in Ibiza followed by his travels through Afghanistan and India, where he noticed the overt bright and vibrant hand-crafted clothing that proved a real contrast to the fashion he saw in the UK. He began to sell hand-printed, hand-woven and crocheted clothes from his market stall when he returned home, and it gained popularity so quickly that the first brick-and-mortar store opened in Beauchamp Place, Knightsbridge, the same year.
Monsoon's stock was sourced directly from craftspeople in rural areas who specialised in the clothing trade, offering them fair prices for their goods. This work went on to inspire the founding of the Monsoon Accessorize Trust in 1994, a charitable organisation that works to provide education and healthcare for disadvantaged women and children across Asia.
By 1998, Monsoon was listed on the London Stock Exchange, but in 2007, Peter paid £185 million to buy back the firm and make it private again. Some two years later, the company moved its headquarters to Notting Dale.
Today, Monsoon is considered a high street staple throughout the UK and Ireland and is well-known for its interesting and unusual pieces that really stand out amongst the ladies fashion scene. The Monsoon range now includes small childrenswear and homeware.
Key selling points:
Ethical trading company
Unusual fashion that stands out compared to competitors
Twinned with accessories company Accessorize
Their charitable trust supports disadvantaged women.