How to optimise for Google Discover – Luci Wood Brighton SEO September 2019
Posted by Luci Wood on September 13, 2019
This blog post covers the main topics I explored in the talks I gave at BristolSEO in August, and ReadingSEO and BrightonSEO in September 2019. It includes a little more detail that I wasn't able to squeeze into my talks.
You can see my talk below:

What is Google Discover?
Google Discover is a tool that uses AI to recommend content to users based on their interests and their interactions around the web. This includes which websites they visit and which topics they're interested in. It's a reimagining (of sorts) of 2017's Google Feed, which was designed to mimic a social media feed.
Where can I find Google Discover?
Google Discover was created for mobile, so you'll find it by visiting the Google homepage on mobile, or alternatively through the Google Search app. If you have a Pixel, Nexus or Google Play edition device, you can swipe right from the home screen. 
It's not fully rolled out to all countries and languages in all its formats just yet though. Discover will appear a little different depending on which of these methods you choose, but the overarching principle is the same – you'll be served content that's personalised to your interests and behaviours.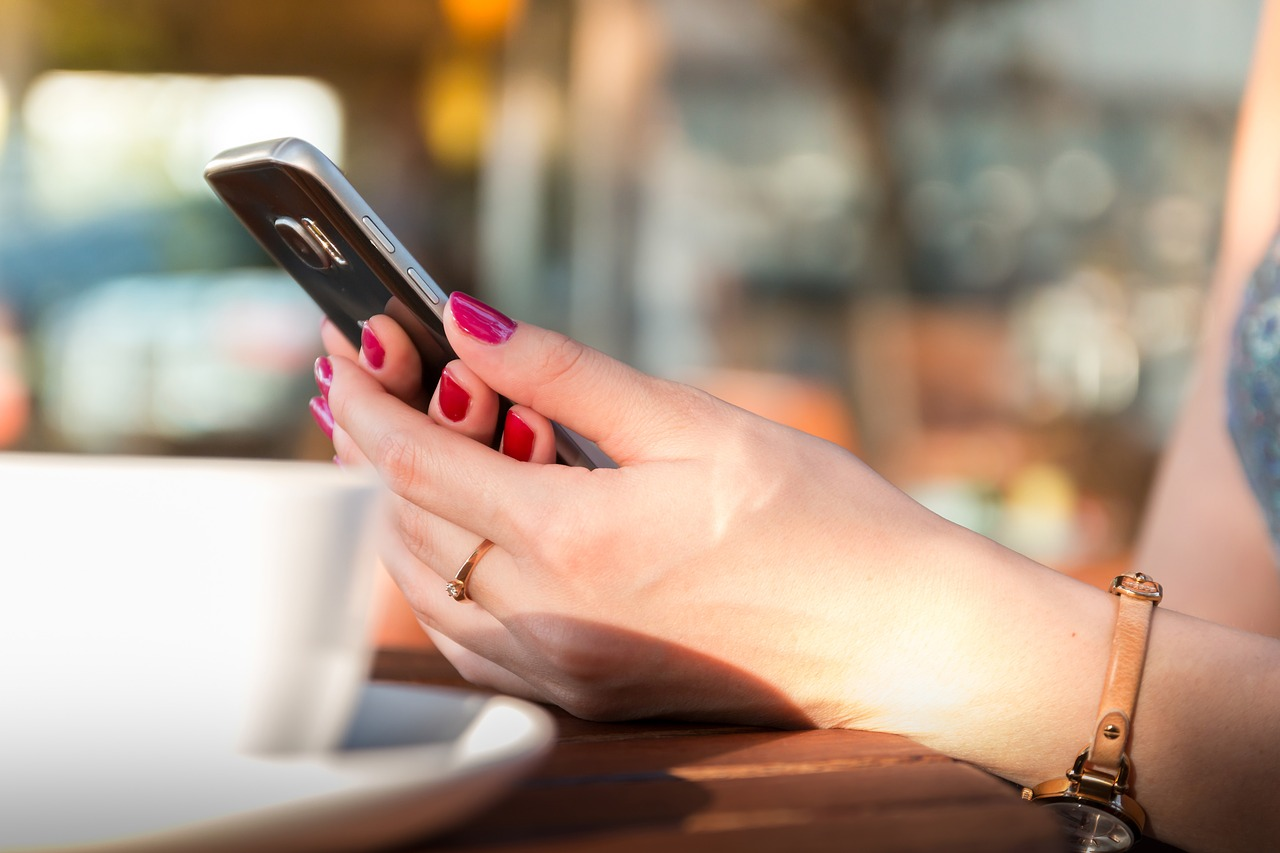 What's the opportunity with Google Discover?
According to Google, there are 800 million active monthly users of Google Discover. To put that into perspective, that's more than double the population of the US, and 4 times the number of monthly Amazon.com visitors. That's an awful lot of people interacting with content without entering a single keyword and it offers content creators an unprecedented opportunity to reach and engage with both new and existing users.
How Google Discover differs from 'traditional' search
Google Discover falls squarely into the realm of 'pre-search'; activity undertaken by a user on the Google homepage or app before any keywords are entered into the search bar. 
This means that you can't 'optimise' for Discover in the traditional sense of SEO. Whilst you can apply accurate and relevant metadata to your content, in the end it comes down to how much of a match Google sees between your content and the user's interests.
Google is continually shifting towards a more personalised search experience for the user, and Discover's no different. Google Discover offers users a way to curate their own personal 'pre-search' content by selecting (or dismissing) the topics, entities, publications and products that they are or aren't interested in. 
Google offers further details on customising Discover here, if you want to go in-depth.
How does Google rank content on Discover?
It won't come as much surprise to you to learn that Google uses algorithms for ranking content on Discover. However, these are not the same algorithms that typically keep us SEOs on the edge of our seats. For Discover, content is ranked algorithmically based on what Google thinks a user would find most interesting. For the most part, it does that very well, but it's far from perfect. 
I recently visited Bristol to speak at BristolSEO, and whilst I was there, I used my phone to navigate around the city and look up opening times for shops. The problem is now I'm getting local content, such as local news and traffic information for Bristol, which is completely irrelevant. Clearly I'm no longer in Bristol, but it seems Discover's mooching about in Clifton somewhere.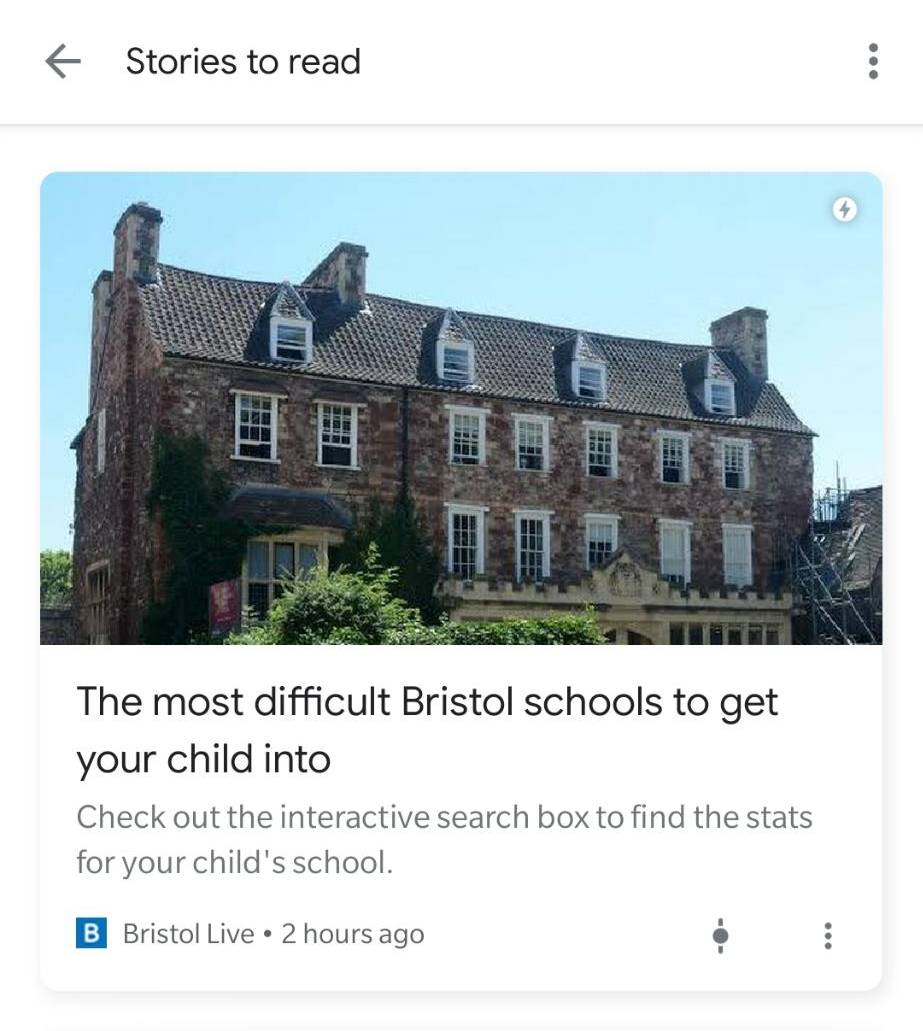 I also visit North Devon several times a year and have the same problem. It seems there's still a little way to go in matching user interest to  timescales – for small purchases, I might do my research and buy on the same day. For other things, it might be a lot longer. Some things I'm always interested in, such as home interiors, but my depth of interest changes depending on whether or not I'm also considering a redecoration project, for example.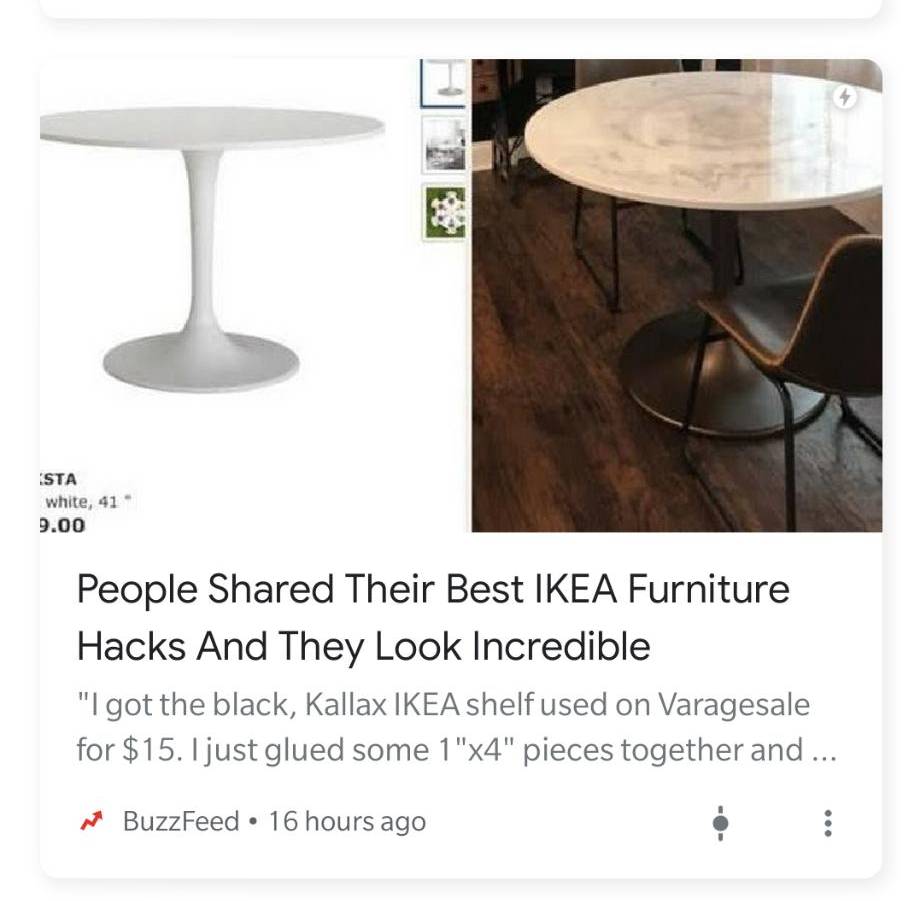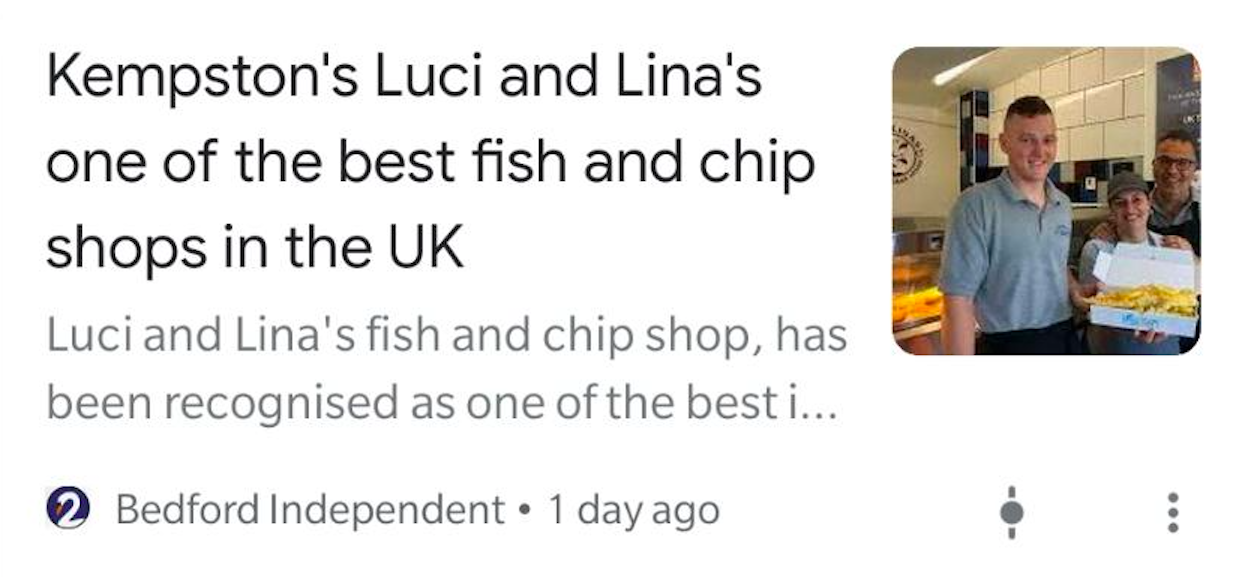 Tracking traffic from Discover
Once you've achieved 'meaningful visibility' in Discover, you'll see a new tab appear under 'Performance' in Search Console. Within the report you'll be able to see:
total traffic from Discover

which content is performing best in the Discover feed

how frequently your site appears in Discover

a comparison between your Discover traffic and your 'traditional' organic traffic.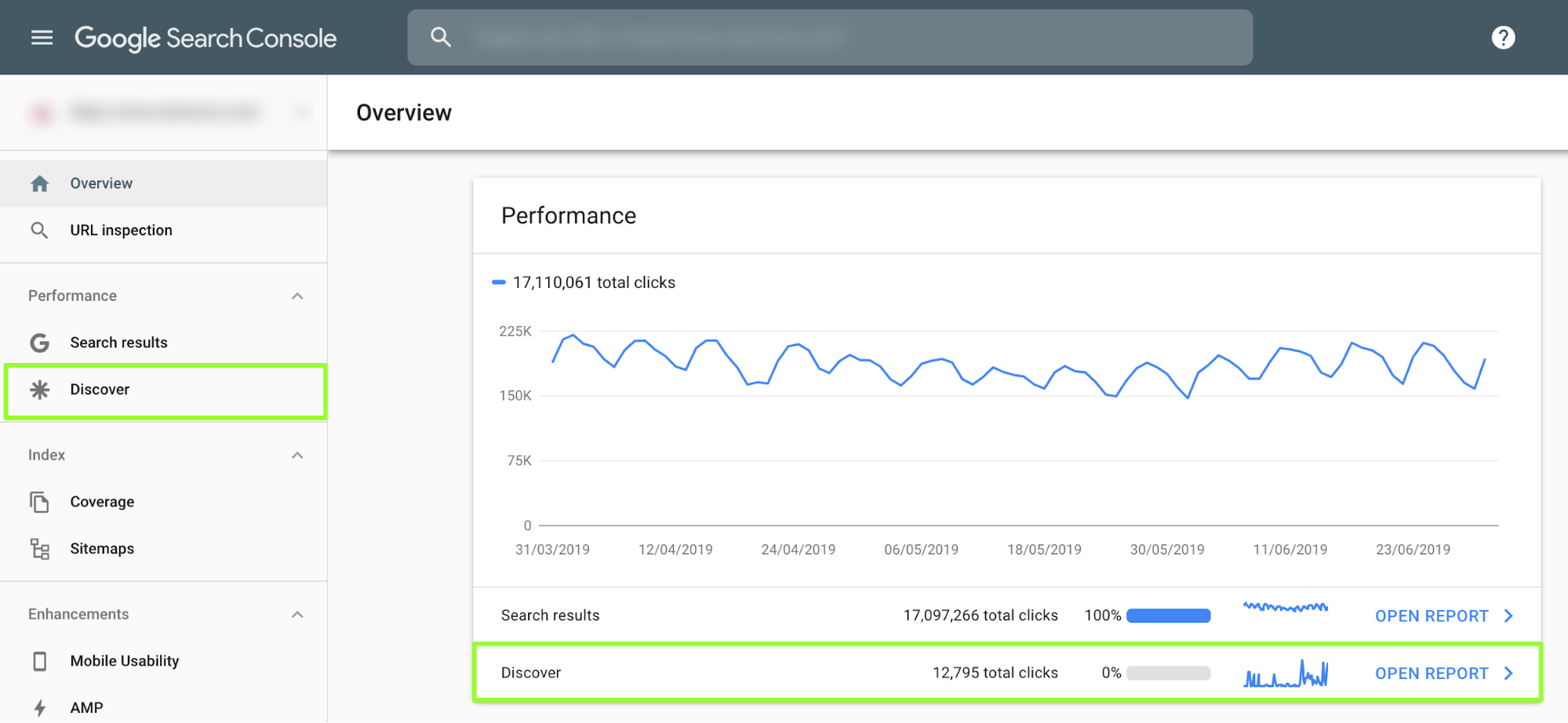 Creating content for Discover
Discover's bread and butter is showing users content that they'll interact with. At times this might be fresh, trending news articles. At other times, it may be evergreen content that they've matched with a user's interests. Sometimes it's a mix of both. We can see below the 'fresh' content reporting on a signal failure at Euston station, in addition to a 'hack' article for shaving time off your commute. I spend a good chunk of my time travelling to London to see clients, so I'm often looking up routes via TFL and seeking updates on delays. 
That being said, there does seem to be a slightly heavier weighting towards new content, so if you're not publishing content on a regular basis, you'll likely face a struggle to achieve 'meaningful visibility' in the short term.
What topics can you optimise for in Discover?
If you're already a user of Google Discover, you'll notice that the breadth of 'cards' that appear in your feed is nearly limitless. Here are a couple of examples from my own feed: 
From these we can see content on traffic news, electric cars, home interiors, brands (Joules) and politics, but these are a drop in the ocean of what's possible.
Which languages are available in Google Discover?
Whilst Discover does offer you the option to change your 'search language', your location and device settings will likely affect how effective this is. There have been plenty of reports of Google Discover showing the wrong languages (see an example here). So far there's no response from Google about why exactly this is happening, but theories include Google Translate as a possible culprit. 
Google have said that you'll be able to set specific topics within Discover to the language of your choice, but at the time of writing, I wasn't able to find any 'real-world' examples to back this claim up. 
The visual side of things
When it comes to images, bigger is better for Discover; images should be 1,200 pixels wide. Google reports that using large images instead of thumbnails can boost click-through rate by as much as 5%, not to mention increasing time spent on page by 3% and overall user satisfaction by 3% too. Seems like some very appetising stats for the mere task of choosing larger images. 
In order to ensure Google shows your large images, you'll need to either be using AMP,  or allow Google permission to use your hi-res image via an opt-in form.
Optimising for CTR
Optimising for CTR in Discover follows very similar principles to traditional SEO:
Clear, concise headlines that capture the attention of a user

A meta description that entices click through and outlines what a user can expect to read in the article

Eye-catching imagery
Whilst it may be tempting to use more sensationalist, clickbait type headlines, it's not a good strategy, and certainly you don't want to be creating anything with inaccurate or misleading information. Your content needs to adhere to Google News policies, which means original, authoritative content that doesn't contain inaccuracies or offensive content. 
User engagement and loyalty
Sites that users are already visiting, interacting with and sharing will be first in line for visibility in Discover, so now's the time to consider how to up your returning users (and how to drive new users). Don't forget about your other channels for driving people to your site, be that email or social. 
One of the key factors in driving your success in Discover is how good you are at creating (at keeping) loyal and returning users. Albeit this typically falls outside the realm of most SEOs, but it's hugely important if you want to really drive traffic from Discover. 
This will typically fall under one of two umbrellas: the first being user experience. By that I mean the basics: a site that's quick to load and easy to navigate around; I also mean things like having a great customer service experience. To borrow from Marie Kondo, we're looking for things that 'spark joy' for users, and leave them with a positive brand association.
The other umbrella is the content itself. If your content is hopeless, people just won't come back. Apologies to those who are sick of hearing 'content is king', but it still rings true. 10x content is one of the best ways to keep users coming back, whether that's your own content, or high-quality UGC through forums and communities. 
Technical FAQ for Google Discover
Does Google Discover require structured data markup?
No, there's no Schema markup or special tags required to 'mark up' your content for visibility in Discover (phew!).
Is AMP a requirement for Google Discover?
No, you don't need to have AMP to rank in Google Discover, but it sure does help your chances. Accelerated Mobile Pages are designed to give users a fast-loading, streamlined mobile experience. They're designed to be immersive to maximise user engagement on the smaller screen. Google Discover is also designed for mobile, so the two marry up together very well. Having AMP also ticks off a couple of other 'musts' for Discover, like granting Google access to your high-res images.
You can go a step further and venture into the world of AMP Stories, which will nicely set you up for Discover. More on how to create AMP Stories can be found here.
It's worth noting that in Search Console, you'll be able to compare data between AMP and non-AMP content. That alone will probably be enough to convince you that it's a worthwhile exercise.
Can you pay for visibility on Google Discover?
In short, yes you can. Discovery ads are charged on a CPC basis and function in much the same way as other advertising offerings from Google and the targeting is based around audience interest and browsing habits. Within Discover, Discovery ads look like native in-feed ads (similar story for YouTube). For more on Discovery Ads, head over to Search Engine Land's article. 
To wrap up, on the surface, optimising for Discover is much like traditional optimisation for SEO, with a few subtle nuances. Whilst there's not much prescriptive advice from Google, nor many case studies to look at just yet, the opportunity in terms of monthly users speaks for itself. 
For Discover, it really is about the quality of your content, and its relevance to a user. E-A-T, now more commonly referred to as 'page quality' should be your priority, alongside mobile-friendliness. Great content that's published regularly, combined with AMP (ideally),  and a solid returning user base will stand your site in good stead for visibility in Discover.