How effective is Brand in SEO? Optimising for the SERP
Posted by Luci Wood on May 23, 2018
TLDR: As organic click through rates decline the power of Brand increases dramatically for SEO. To succeed, optimising for the SERP (Search Engine Results Page) and making your website instantly recognisable is crucial.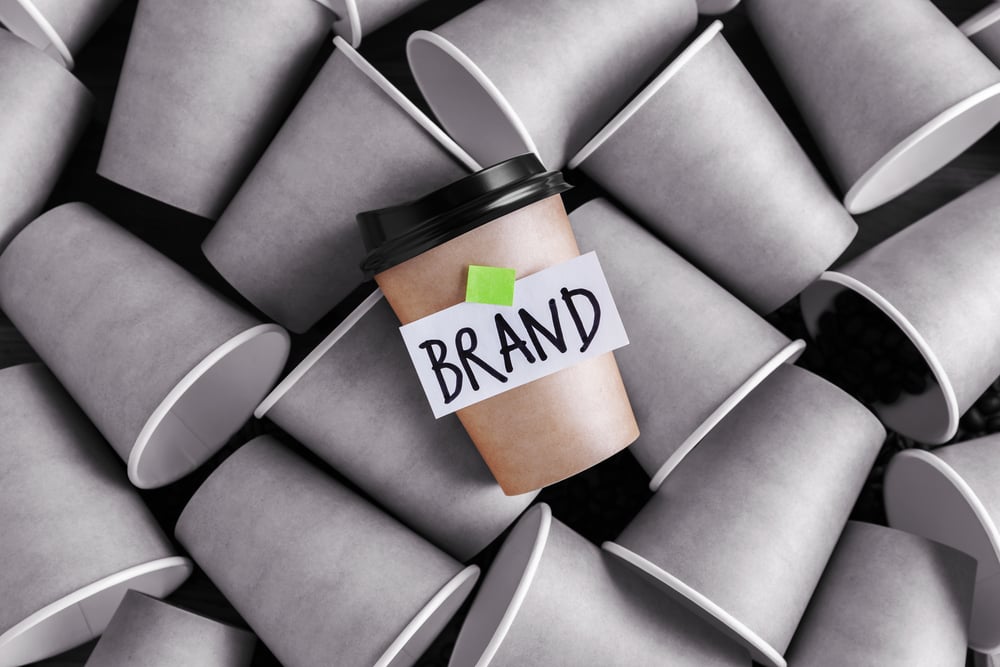 Featured Snippet positions recently saw a decrease in occurrences in the SERP at the same time Knowledge Panels received a visibility boost. This was happening around October to November of 2017, and Blue Array's Head of SEO, Sean Butcher, wrote about it here.
Knowledge Graph
As well as examples of Featured Snippets being replaced with Knowledge Panels there was also an increase in Knowledge Panels for SERPs (Search Engine Results Pages) that never had a Featured Snippet originally. These Panels generally show for well-known entities; examples being people, places and things.
Desktop

Mobile
Most of the data (if not all) powering Knowledge Graph is seeded from a single source: Wikidata. Google operated a similar, less successful alternative to Wikidata until December 2014. Freebase, their initial fountain of Knowledge for the Knowledge Graph, was eventually migrated to Wikidata when Google conceded Wikidata was the more expansive, powerful source of entity classification.
The main difference between Featured Snippets and Knowledge Panels is that the latter are sourced from a single organisation, which, helpfully, Google directly funds.
Knowledge Graph aside, the array of blue links available in Google's SERP has been narrowed down to fewer results since new features started to pop up. Features such as;
Image Carousels
News Carousels
Comparison Search Verticals
Featured Snippets
PAA (People Also Ask) Boxes
Local Packs
People Also Search For Boxes (More Recent Addition)

The increase of these additional features is an indication that Google wants to answer queries as quickly as possible with content from other sources without a user being required to click away from Google to view the original.
According to a Moz survey from 2017, 34% of searches on Google (Desktop and Mobile combined) don't result in a click . There's evidence, which I'll explore later, that for Mobile this figure increases dramatically.
The reduced availability of real estate on page one of Google combined with the declining likelihood of a user clicking through to a result increases the need to be instantly recognisable.
Making your 'Brand' stand out in a reduced pool of candidates, and gaining that click, is all the more important.
Standing Out From The Crowd – Analysing A Competitive SERP
To give you an example of the role that brand plays in SEO, here's an insight into the makeup of a SERP for a highly competitive vertical: Flight Prices.
Across five subsequent days in April 2018 I've used Chrome's incognito, private browsing mode to search 'flight prices to new york' and recorded the top 5 organic results for Desktop.

Of the five days, only one website had a consistent position (number one). Seven websites in total were included in the SERP at some point. Below is a visualisation of the data, the average position figure in the bar chart transposed so that lower scores (ie. ranking at number one, as opposed to number two) looks positive:
Here is the positions of the websites in the SERP day by day, and the average ranking position of each website over the five days:
Just to make it clear: This isn't a study to demonstrate the best website for the term 'flight prices to New York' – I'm showing this as an example of SERP volatility.
Chrome's incognito mode doesn't keep a record of searches, but does keep a record of URLs clicked, for up to 180 days, and can track the IP address from where I search. That means that although I'm in incognito, these results are still affected by 'personalisation'.
There are very few occasions that a SERP isn't affected by personalisation, actually. Because I'm searching from a UK IP address, which it has a direct impact on the type of flight data I want access to, Google will personalise results accordingly.
SkyScanner is the only result that didn't change position. It was number one each time, though in difference iterations; on two occasions as a traditional blue link, on one occasion as part of a video carousel at the top of the organic results, and on the fourth occasion, as a rich snippet showing a video alongside the title and description.
SkyScanner is a recognisable brand. Whether this is due to its prominent organic placement in Google Search or that we're familiar with the brand from other ATL (Above The Line) marketing activities is hard to say.
Causation vs. correlation is debated at length within SEO, and marketing in general, so I won't labour the point, but consider the connotations of CTR (Click Through Rate) on SERP positions: Websites that rank no.1 are more likely to attract a higher rate of clicks, due to their prominent visibility, so will have a greater CTR. Having good CTR metrics also tends to correlate with having superior content and being more widely linked to, other strong signals the algorithm uses to favour websites.
CTR user data isn't used in Google's index to rank results (although it's probably used as a way to evaluate SERP quality, when position bias is factored in). Based on how often SERP positions alter based on factors such as search personalisation, it's a very noisy signal for Search Engines to interpret. CTR, however, is important from website owner perspectives for another reason: Traffic!
What's important to consider for SEO is getting on to page one of the SERP, and at that point ensuring you get that click (or one of those clicks) rather than sweating the exact position.
Do I need to be number 1 across organic for commercial queries?
Ranking number one isn't the same as it used to be.
Historical SERP click-through rate data is no longer as straightforward as being able to say: first place = 30% of clicks for unbranded searches.
CTR is also affected by the nature of the searcher. For example, how often do you make a Google search, then CMD/CTRL+click the list of Organic results on page one and browse through each tab independently? Search has developed alongside searchers' behaviour.
Sparktoro has just completed a survey that analyses CTR for Desktop vs. Mobile over the last 3 years. The key takeaway is that organic clicks are greatly reduced on Mobile when compared to Desktop. As a side note, Google has a far greater share of traffic than its Search Engine competitors in Mobile than it does in Desktop Search – largely related to Chrome's popularity on Android hardware. We often hear 'Mobile is the future' – but how often does this come directly from the mouths of the people who benefit the most from a mobile browsing experience?
Sparktoro's investigation provides some interesting results of how drastic the difference is between Organic CTR on Mobile compared with Desktop. Organic CTR on Desktop is about 65% (PPC about 4%). Approximately 35% of SERPs don't receive a click. (The reason this total figure exceeds 100% is that some SERPs produce more than 1 click).
On Mobile the figures are much more striking. Organic SERPs only receive about 39% of the clicks (PPC is 3%). SERPs without a click are a whopping 61%, which is huge: SERP real estate on Mobile is being consolidated much more effectively by Google than it is on Desktop. I think this is as much related to the way users browse, as how Google has designed the Mobile SERP to be a gated experience.
How does this affect brand, in relation of my business' SEO efforts?
Here are some thoughts on the matter that come in no particular order:
Brand recognition is key for exposure in Search Engines, and generating a click to your website.

Getting on to page one of the SERP and being associated with high organic ranking is a very important part of positive brand association

Investing in other marketing channels so that potential customers are aware of you when they see your result is also an important consideration

One way (via SEO) to achieve brand awareness is via top-of-funnel optimisation strategies – i.e. reaching customers before they're even aware they require your product or service. This is something on which Blue Array focuses that has produced great success for clients.

Consideration of 'Personalised Search' factors. While you can't optimise for personalised search, creating a great website that users identify with and return to will help with customer retention, by giving your website a boost for users who've previously shown an awareness of or inclination towards your brand.

'On-SERP SEO' will become a viable strategy for SEOs. i.e. What you achieve with the sections of your HTML that are exposed to the Search Engines. This includes:
The Meta Title

The Meta Description

The URL

Sitelinks

Structured Data and Rich Snippets

Information that appears in Featured Snippets and Knowledge Panel positions
It will be interesting to see what future iterations of 'SEO for 20XX' guides look like. When I first started in the industry the primary focus of on-page strategy was crafting strong Title and Description tags. They've become somewhat marginalised over time in regard to their perceived value from SEOs.
What's interesting nowadays is that more often than not you see examples of Google selecting to show dynamic Title and Description tags to users, so our control over what's shown in SERPs has vastly decreased. The portions of the Search Snippet that we have the greatest control over in Core Organic is Structured Data markup and the URL string (or at least the Domain portion of it).
Future optimisation will likely focus on the ability to use all the above attributes to reinforce brand, as well as to make the website appear engaging and intriguing, while anticipating how Google and other Search Engines choose to display website information to users.
All to gain that one click.