Beyond Google & Bing: The Other 'Search Engines' You Should Be Optimising For
Posted by Luci Wood on September 14, 2021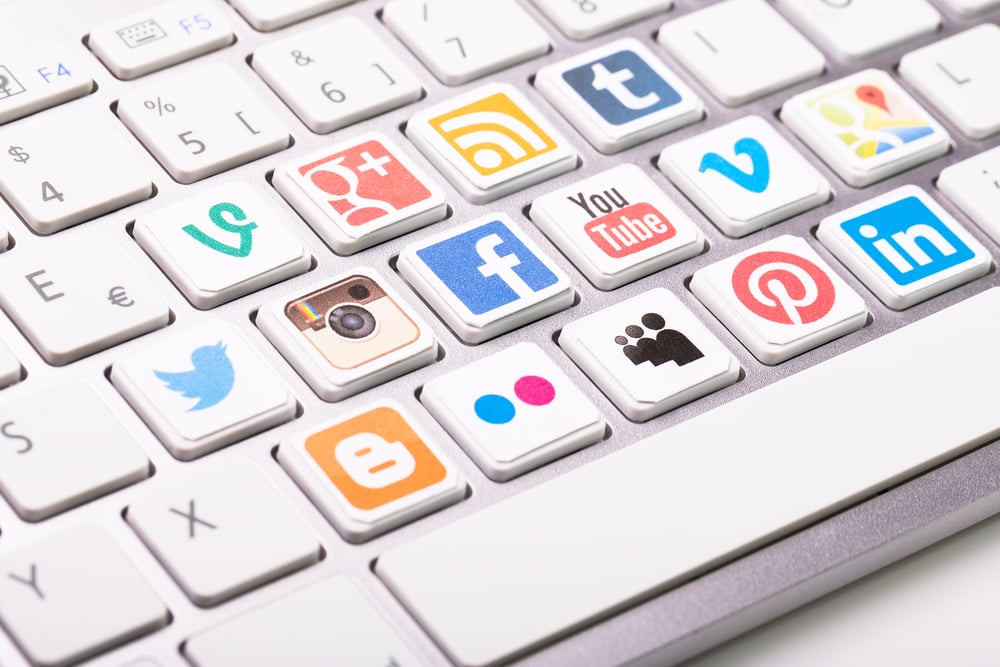 If your brand's only goal is to reach the top of Google, Bing or other traditional search engines, you're missing out on a huge opportunity to reach an even bigger audience. Find out which other platforms you should be optimising for (and how!) in this handy guide for digital marketers. 
Think of it like this: if you discovered a fool-proof recipe for pastry, you would be wasting your baking talent if you only used it to make apple pie. So why are you only applying what you know about SEO to Google, when there are hundreds of other search engines out there with audiences hungry to consume your content?
Now, when I say search engines other than Google, you're probably thinking of Bing, Yahoo, DuckDuckGo, Ecosia, Baidu, Yandex, Spotlight… I could go on. But I want you to think beyond even these 'traditional' search engines. The truth is, search engines are absolutely everywhere, maybe without you even realising it. On your online grocery shop? There's a search engine helping you find next week's dinner. Your favourite social media platform? You guessed it – powered by an internal search engine. The site you use to send GIFs to your co-workers? Yup, that's a search engine too. 
Each search engine has its own algorithm and way of ordering results, and as SEOs, it's up to us to find out what that is and use it to our brand's advantage. In this guide, I'll share what I know about SEO for:
Social Media

Video Sharing Sites

Your Own Site
Social Media SEO
With 4.2 million active users spending an average of 2 hours and 25 minutes on social media every day, businesses have an incredible opportunity to market themselves. There are tons of tips on how to increase engagement in social media feeds, but very little about being found in the search function of each platform. 
Pinterest
Though Pinterest is widely considered to be a social media platform, it is better known to marketers as a visual search engine that handles on average 2 billion searches every month. But how do you make sure your business appears in those searches? Just like Google, Pinterest aims to return the pins most optimised for a user's query, so optimisation starts, understandably, with keyword research.
In lieu of keyword research tools like SEMRush, Pinterest keywords can be found using a combination of manually searching the search bar to find auto-complete opportunities, using the Pinterest trends tool, and also the Pinterest Ads Manager. 
Pinterest trends shows the search interest behind particular keywords
Once you have selected your target keywords, they should be used throughout your profile – essentially, on anything you want to surface in searches for those keywords. 
As with traditional SEO, they should be included naturally in the following areas, while maximising allowable character counts:
Your Profile 

Display name

Account description (160 characters)

Your Boards 

Board covers (if using)

Board names

Board descriptions (500 characters)

Your Pins

Pin title

Pin descriptions (500 characters)

Pin text overlay on images (if using)

Image alt text
Now that your content is fully optimised for your target keywords, it's time to put a good pinning strategy into action to encourage Pinterest to surface it. This means using a variety of different pin styles (not just static images), pinning regularly (even once a day is a great start!) and pinning new content at the most popular time of day for your audience (Google Analytics will help with this). As with all SEO, it's all about experimenting with new strategies and tactics, so have fun with it and soon you'll reap the benefits!
Facebook
If your ideal customer is one of the 2.89 billion monthly active Facebook users, you'll want to make sure they can find you when they're looking for you.
Facebook SEO starts with, you guessed it, keywords. And while there aren't as many places to help you find the keywords people are using to search Google as other search engines, we can get a pretty good idea of the popularity of certain topics from the Facebook Ad Manager. 
Facebook Ad Manager's Detailed Targeting tool shows how many people are interested in a particular topic, which may be indicative of its search volume. 
You can also use your standard keyword research tools to give you an idea of the terms people use that are most relevant to your business. If they're searching for it on Google, they'll likely use the same terminology when searching for it on Facebook too.
Armed with your most important keywords, it's time to optimise your profile and content for them, by dropping them naturally into:
Your Facebook Page 

Page name (think of this like your meta title, with keywords included after your brand name)

About section 

Contact details (this is less about keywords, and more about keeping them up to date to improve your chance of appearing in local searches)

Your Content

Image captions 

Status updates

Meta titles and descriptions of any external articles you share
Twitter
Let's start with the numbers. Twitter has 353.1 million monthly active users, and your ideal customer could be one of them. But in reality, Twitter's reach is much wider than that thanks to Google. In 2015, Twitter gave Google access to its live tweet data, allowing it to index and return tweets relevant to a user's query in SERPs. Some queries even return the full Twitter carousel. So when you optimise your Twitter content and profile for search, you're more likely to appear in both Twitter AND Google! Win win.  
Hashtags traditionally took the role of keywords on Twitter, but their use has dropped in recent times. Regardless, doing hashtag research is invaluable when deciding which hashtags of your own to use (if any) in your content. Thankfully, KeywordTool has a database of keywords and hashtags to use on Twitter, along with estimated monthly search volume to help you decide the best ones to use in your content. It's often a good idea to manually check hashtags in Twitter itself to see if they are actively used by others (particularly your target audience) rather than just other businesses promoting themselves. If members of your target audience appear in the feed for a hashtag, they're likely using it to discover other content that's interesting to them. 
You can then use your top keywords naturally in the following areas of your Twitter profile and content:
Your Profile

Username

Bio (160 characters) 

Your Tweets

Tweet text

Hashtags (but too many can look spammy – 3 is about right)
Instagram
With roughly 1 billion monthly active users on Instagram, there's a lot of searching going on. You'll want to make sure your content can be found by the right people.  As with virtually all forms of search engine optimisation, Instagram SEO starts with keyword research. Just like for Twitter, KeywordTool keeps track of the average monthly search volumes for keywords and hashtags in its Instagram database, so is a great place to start.
The search feature on Instagram lets you find accounts and content based on a brand's username, any hashtags included in captions and the tagged location of a post. But a relatively new feature gives users suggested topics to search for, based on their interests and engagement with other content. That means there's now more ways than ever before to be found on Instagram! The following aspects are the ones you can optimise with keywords to help your content be seen:
Your Profile

Your Content

Captions

Hashtags (you can include up to 30 in a standard post, and up to 10 in a story)

Location
The key difference between being seen on Instagram vs. traditional search engines is the role of engagement metrics. While Google states it doesn't take clicks into account in your ranking, Instagram decides whether or not to display your content in feeds and search results based on the rate of engagement that post has received since it was published. That makes it really important to post at the right time of day, when most of your audience is online and ready to like or comment on your content.
SEO for Video Sharing Sites
In 2021, video forms over 80% of the world's internet traffic thanks to the introduction of video based sites like YouTube and, more recently, TikTok. With so many users consuming online video on a daily basis, it's more important than ever for brands to take advantage of it as a medium.
YouTube
Behind Google, YouTube is now the world's second most visited website with over 2 billion active users per month. In fact, adults across the globe spend an average 41.9 minutes on YouTube every day. So if your brand isn't producing video content, you're really missing out.
Keyword research for YouTube has been made really simple by KeywordTool, which shares the estimated volume of search terms in YouTube's autocomplete feature. This data can be used to help optimise videos, but also to give you ideas on new videos to create based on the popularity of a particular topic.
Once you have your list of keywords and a video that's relevant to your business and those terms, it's time to upload. There are various text fields to complete when uploading your video, and this is where it's important to naturally include those keywords throughout:
Your Channel

Channel name (to give an overview of your niche alongside your brand name)

Description (try to make this fairly unique)

URL (once you reach a certain number of subscribers, you can set your own URL to be inline with your other social channels and brand)

Your Video

Title (make sure it's descriptive, references your main keyword and under 150 characters)

Tags (these act as meta keywords, so add as many as possible within the character limit)

Transcript (this should be added as a raw file to the video editing area)

Subtitles (these should be submitted to YouTube when uploading the video rather than added to the video itself as Google can't read them)

Description (the first 3 lines are visible above the Show More link, so include the most engaging and important parts at the beginning, along with a link to an appropriate page on your website. You can also add hashtags into the end of the description, and the first 3 will be included by YouTube automatically underneath your video)

Category (choose the most relevant!)
GIPHY & Tenor
If your brand has GIF-worthy content, you'll want to make sure it's available on GIPHY. 
Though search engine purists will dismiss GIFs as part of their digital marketing strategy as they don't directly send traffic to your site, they can do wonders for your brand awareness goals. With over 10 billion GIFs being served daily across the world, that's a lot of eyeballs on your content. In fact, these huge figures make GIPHY the second largest search engine in the world (behind Google, of course).  GIPHY's rival, Tenor, is owned by Google following its acquisition in 2018, making it another really important search engine to optimise your content for. Thankfully, the art of being visible is much the same on both platforms. 
As always, keyword research is where you should start. Think about your brand's focus keywords and go from there. Jumping back to my pie analogy, if you're a bakery, you'll be looking for tags like "cake", "hungry", "yummy", "tasty", "baking" etc. 
Enter these top line terms into your GIF search engine of choice and you'll be able to see how many GIFs are currently already ranking for a term to determine how difficult it may be to appear in searches for that term. Anything under 2,000 is going to be reasonably easy to rank for, between 2,000 and 5,000 will be slightly more difficult, but anything above 5,000 is arguably not worth even including in your list.
It's also a good idea to check how many views the top ranking GIFs have in each of your target keywords. If the top feed contains videos with fewer than 1,000 views, newer GIFs like yours may be able to work its way to the highest ranks with good early engagement (more on that soon). 
Once you have your list of keywords, you'll want to make sure your GIF is fully optimised for them:
The GIF Itself

Both platforms use technology that scans the GIF to recognise text overlay and the images used in the video to measure its relevance for a particular keyword. So if you can, include the text of your focus search term as part of the GIF, and don't attempt to rank for keywords that have absolutely nothing to do with the video.

Upload 

When you go to upload your GIF to Tenor and GIPHY, you'll be able to categorise it using tags. This is where your wider keyword research comes in. Add around 10 tags, but make sure at least one of these is branded to help people searching specifically for your brand find all content related to you.
Once uploaded, the platforms' algorithms get to work. Like Instagram, they use early engagement data to either share your content more widely or de-prioritise it in a user's feed. That's why it's really important to make sure your GIF is fun, engaging and optimised for only the most relevant keywords to see the highest levels of engagement.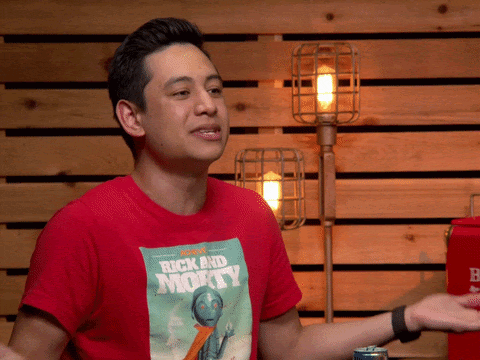 Your Own Site
Have you ever considered how the internal search on your own site works, and whether it's returning the best results for your users?
Each CMS has its own out-of-the-box version of an internal search engine and algorithm that decides how to return the most appropriate results for a term. Spend some time searching your own site for your most popular products and pages, as well as your most popular keywords that help people land on your site. 
As part of this, ask yourself: Do I get the results I was expecting to see? Are they in the right order? Are relevant products appearing alongside informational content on my blog? Do I have any way of configuring search in the back end?
If yes, you probably have a good internal search set up, but if not, you may want to consider a third-party search engine that gives you more control over what's returned and in what order. Elasticsearch, Swiftype and Algolia are all popular options, but it's important to do your own research to find out the best one for your industry and your site. 
One you have an internal search engine you're happy with, it's worth setting aside time every month to check what users are searching for on your site to identify any content gaps that you can fill.
Online Marketplaces
If you look after marketing for an ecommerce brand with products stocked on other websites like supermarkets or online marketplaces (think Amazon or Ocado!), make sure you check out an earlier post of mine on applying our SEO knowledge to supermarket search. 
In that post, I share how supermarket and grocery store internal search works before explaining how to optimise products for it to help you expand your reach (and sales!)
In Summary
Before reading this, you may have been overwhelmed by the thoughts of SEO for platforms other than Google, but in reality, the same basic principles apply. It's all about the keywords you use and where you put them.  So when you next put your digital marketing plan together, don't miss out on your piece of the bigger pie. Make sure your SEO strategy considers all search engines it could gain visibility for and referral traffic from, rather than just the slice with Google's name on it.