A Beginner's Guide to a Career in SEO
Posted by Jordan Francis on November 1, 2018
Six months ago, I applied to be an SEO Executive at Blue Array. Although I had no experience in SEO, I was a fresh marketing graduate, eager to develop my knowledge of all things digital. Little did I know, I had a lot of learning to do!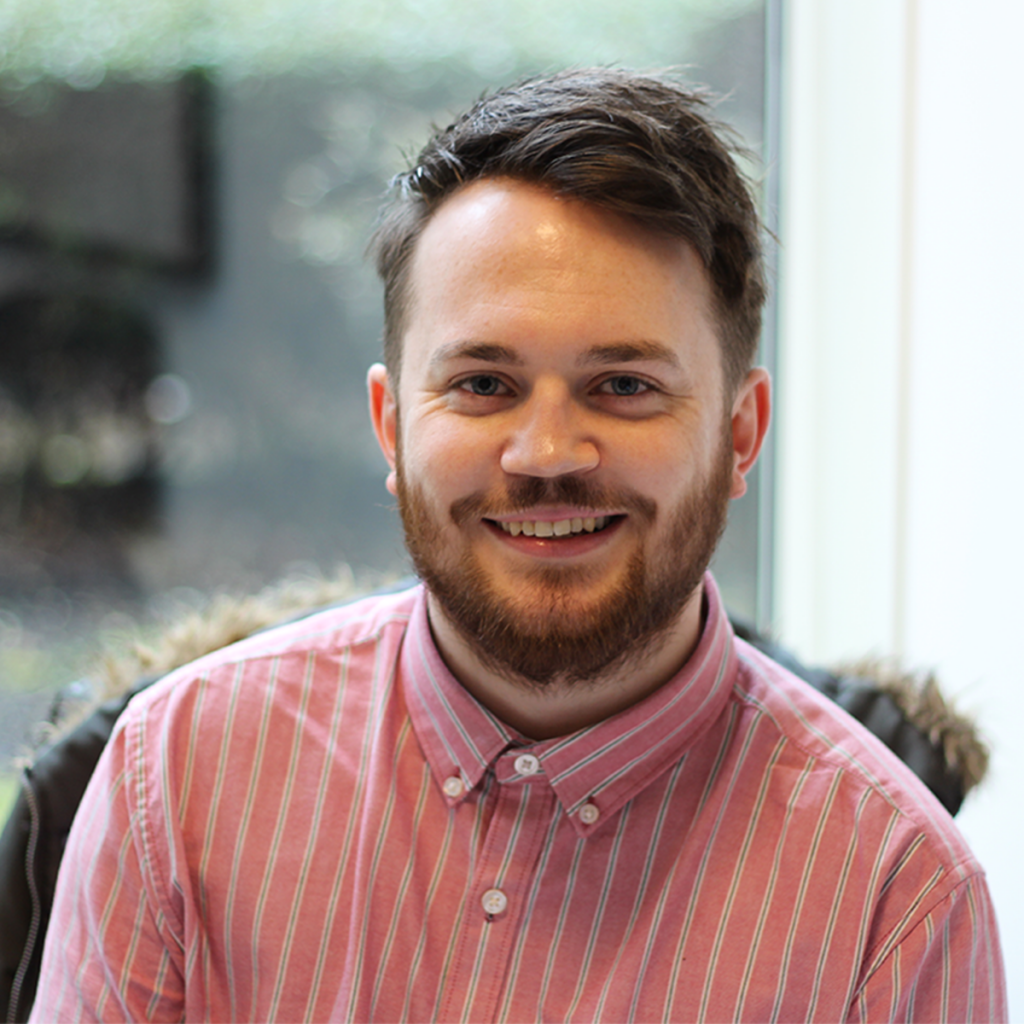 My first experience with SEO came when I was tasked to learn about the ins and outs of canonical and noindex tags in preparation for my Blue Array interview. Despite the assignment appearing somewhat overwhelming for a complete beginner, I quickly learnt how much helpful documentation is available online, and managed to breeze through discussing these concepts in my interview.
Now, after six months of working at Blue Array, I thought it was the perfect time to reflect on my experience to date and share my key tips for anybody in a similar position looking to enter the SEO industry.
What IS SEO?!
Before you get started it's probably important to have an understanding of what SEO actually is.
SEO, or 'Search Engine Optimisation', is the process of optimising your website, both on site and off site, which can help it to appear more visible and gain more authority. Elements such as technical changes, improvements to content and gaining backlinks from external sources come together as factors to help search engines determine whether and how well to rank your website for various keywords and queries.
Put very simply, SEO can make it easier for users to find your website on search engines, such as Google.
Google is constantly looking to show their users with the best, most relevant content for their search query, and wants the experience of browsing those websites to be easy and quick – particularly so on mobile devices. In extremely basic terms – if you can create high-quality content and target the correct keywords, whilst ensuring your site loads fast and is easy to navigate, you already have a strong base for SEO on which to build upon.
Why SEO?
When I found the Blue Array job advert, I decided to delve further into the concept of SEO to get a real understanding of the industry I was looking to enter. I liked the idea of exploring and learning about the various aspects of SEO  – with on-page and technical SEO interesting me specifically. It's a specialist skill that is highly sought after – and was something that intrigued me to apply.
Then, when I started at Blue Array, I found adjusting to the SEO industry a bit of a struggle initially – there was a lot of reading to do and I had numerous one-to-one training sessions with different members of the Blue Array team, which slowly started to build my SEO knowledge. However, after a couple of months things started to click into place.
Tips for anyone entering the SEO industry:
Be prepared to take on a

LOT

of information – SEO has many facets and there are

many

different types of tasks that we undertake for clients. No two days are ever the same.

Make as many notes as possible – being able to refer to previous notes around a difficult task or topic can be a major help.

Read up on common SEO terms & industry jargon – understanding the terminologies used early in your SEO career will help you to understand SEO conversations sooner.

ASK MORE QUESTIONS When starting out in SEO, there is no such thing as a stupid question.

Use the resources available to you. These might include:

Your team:

The Blue Array team have been instrumental in my development, helping me with any questions or challenges that I have faced.

Online Resources:

 Moz has some useful articles and tips, most notably their

Beginner's Guide to SEO

– which I would highly recommend reading if you are interested in entering SEO. Google also has a very useful

SEO Starter Guide

.

The Art of SEO

:

This book

is a thorough SEO education for novices, and is incredibly useful to reference when looking for guidance on a particular topic.

Twitter:

If you are still stuck on something after trying the previous points, social media (specifically Twitter) is the place to go. The SEO community is usually really helpful, and there will normally be someone who has previously encountered the issue you are having. John Mueller (Webmaster Trends Analyst at Google) is very active on Twitter, regularly answering questions from the community and providing general SEO advice. He also gets involved in conversations on Reddit.


It helps if you're well-rounded, or at least willing to be adaptable early on. The role of an SEO varies a lot – you'll need to crunch data, know a little about web development and plan long-term SEO strategies where clients will want to understand impact and likely ROI, all while needing to understand a vast range of industries and the keywords that are typically worth ranking for. On top of this, we have to be able to build strong relationships with our clients, and be confident speakers in order to keep them informed about our progress.
The best parts about working in SEO:
Here are some of the most beneficial things about working in this industry, from what I've learnt so far…
THE SEO INDUSTRY IS CONSTANTLY CHANGING –

If you adapt well to change and can quickly adjust to changes within the industry, you will be able to get ahead and take advantage. There is always something to learn within SEO – no one ever knows

EVERYTHING!
Chance to go to some great events! – It is highly likely that you will travel to meet clients and attend SEO-related events. Twice a year, Blue Array attend BrightonSEO (a bi-annual SEO conference which takes place in April and September), featuring talks from industry-leading members of the SEO community. Just this year, 3 members of the Blue Array team have given some great talks at Brighton. Our Founder, Simon Schnieders, also recently spoke at the @State of Search Conference in Dallas, TX. 

Here's some of the team at September's Brighton SEO: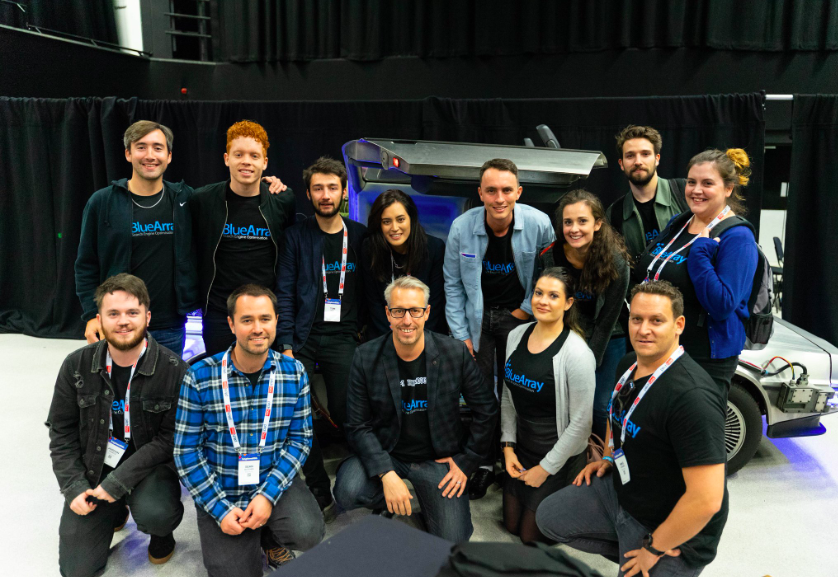 You learn specialist skills:

SEO is a highly-sought after skill for employers and companies alike. I've been very lucky to land a role at an agency full of knowledgeable SEOs, and have learnt skills from the team that I would find hard to come by elsewhere. According to

Marketingprofs

, organic search is 85% more likely to drive website traffic to your site than PPC. This highlights the importance of SEO and the opportunity available for those who can learn and master these specialist skills.

You learn general marketing skills:

As previously mentioned, I have learnt many specialist SEO skills, but have also improved my skills as a general digital marketer. I am now highly competent with Google Analytics, Search Console and Data Studio, and have improved my presentation skills, task management and client relationship building. Whilst SEO is a very focused skill, it is a mix of analytics and strategic decision making, and has made me a better, well-rounded marketer in the short time I have been in the role.
What should you be aware of about working in SEO:
It's obviously not all perfect and there's definitely been some more challenging aspects of joining the SEO industry. I've listed some of these below…
THE SEO INDUSTRY IS CONSTANTLY CHANGING

– I was originally told this when I started in SEO… I just didn't believe that it would be true to the extent that it is. Google changes their algorithm 500-600 times a year (

Moz

), meaning things that were considered best practice across the industry a year or two ago could now be seen as risky (or even harmful) strategies. The industry is a tough place for people who cannot adapt quickly.

Unreasonable expectations from SEO…!

Unfortunately, SEO is not a magic wand tactic that will solve all of your websites ranking problems overnight (as helpful as that would be!). For people with limited exposure to SEO, expectations can be high and, at times, unreasonable – so learning how to manage these expectations is key.

You may have to step on some toes…

Whether you work for an SEO agency or in-house, it is likely you will have to 'step on some toes' in other departments. For example, your client may have just rolled out a new beautiful looking website that is simply

NOT

SEO-friendly – and you will have to be the bearer of bad news. This could also be seen positively, as you will have to learn how to communicate with other departments or clients without making (

too many!

) enemies.

You won't look at websites the same anymore… When browsing the web in my own personal time, I end up noticing areas of improvement on sites with poor SEO. Be that keyword choice, on-site aspects or user experience, it is always in the back of my mind!
My SEO knowledge has grown exponentially during my first six months at Blue Array. The  Blue Array team have supported me profusely in learning how and why tasks such as unlinked brand mentions, technical audits, keyword analysis and backlink reports are completed.
SEO is not suitable for everyone – with the landscape of SEO is constantly changing, things that you knew inside out last month can quickly go out of date. If you are able to adapt, and enjoy implementing strategies off the back of data analysis, SEO could be the perfect career for you.