How we've approached change over the past three weeks – Part 4: The Blue Array family
Posted by Luci Wood on April 10, 2020
This is the fourth and final part of a series looking at how we've adapted to change in the first few weeks of the Covid-19 pandemic. You can read the previous posts via the links below:
Of course, working in an agency is also about having fun as well as the "work", and many of our team have great relationships with each other which extend beyond the working day. Not being able to spend time at the pub, playing pool in the office, going for a walk together at lunchtime or even just having a chat by the coffee machine doesn't necessarily mean that this aspect of working life should disappear however. 
There are a number of things we've done (and continue to set up) that have allowed these relationships to grow, including:
Opening a 'Kitchen hangout' – this is a constantly open Google Hangout that anyone can drop into to get together and have a chat when they need a break, just as they might do in our office kitchen. 

Social events including after-work drinks, movie nights and quizzes, all taking place over hangout.

Running our infamous End of month meeting, where we crown our Employee of the Month remotely for the first time in March (congratulations to our Talent and Happiness Manager Vicky on her landslide victory – well deserved!). It's crucial that we keep celebrating together, even when times are tough.

Creating additional 'non-client' Slack channels including a Shout Out Board (based on the physical version we have in our office) and a Social Media channel so we can share what we're doing in our lives in lockdown.
Celebrating team birthdays – here's Team Luci's crew throwing Elen a virtual birthday party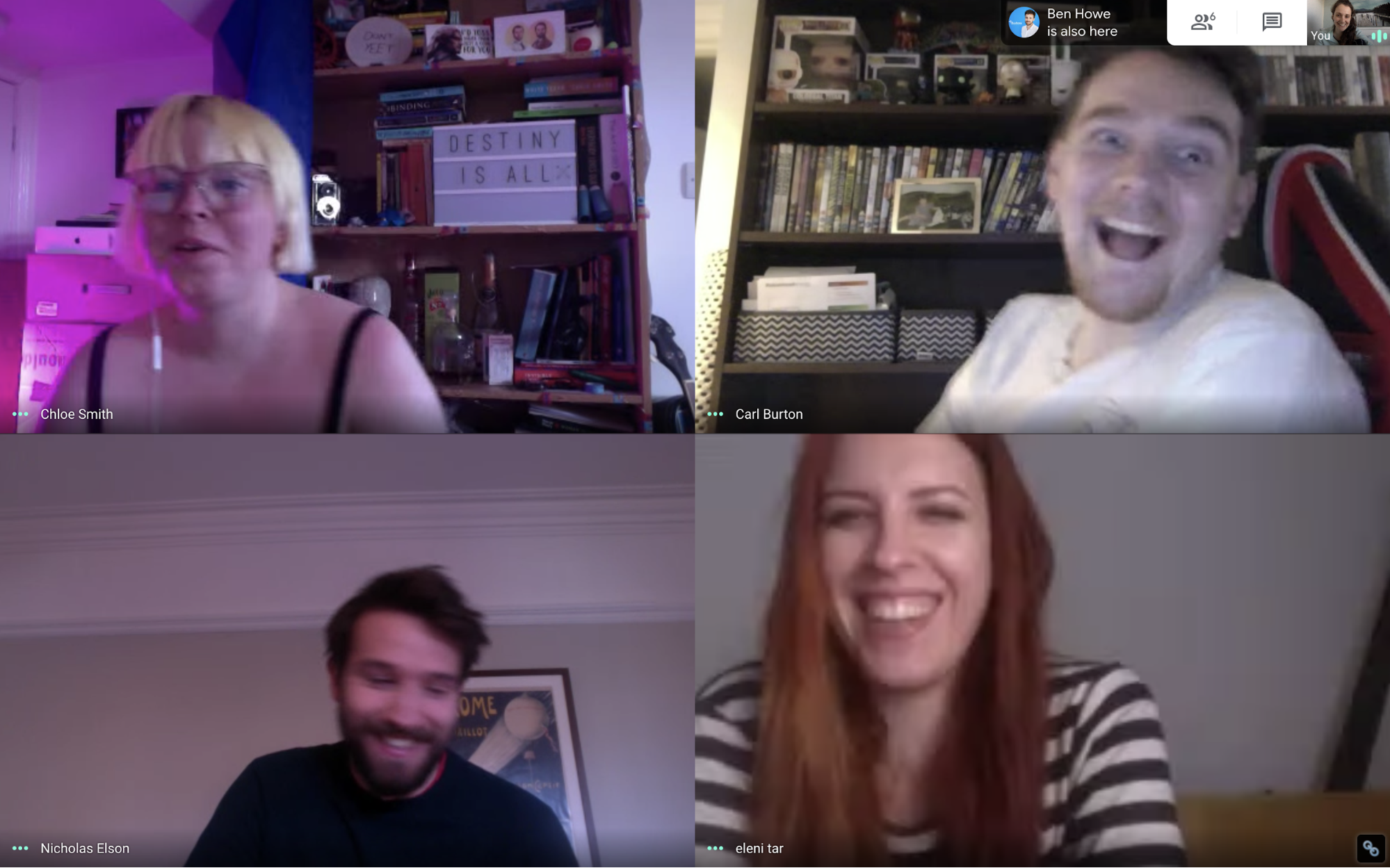 Doing more on our social media to show the personalities of our team. Here we all are wearing something blue (brand advocation and all that!).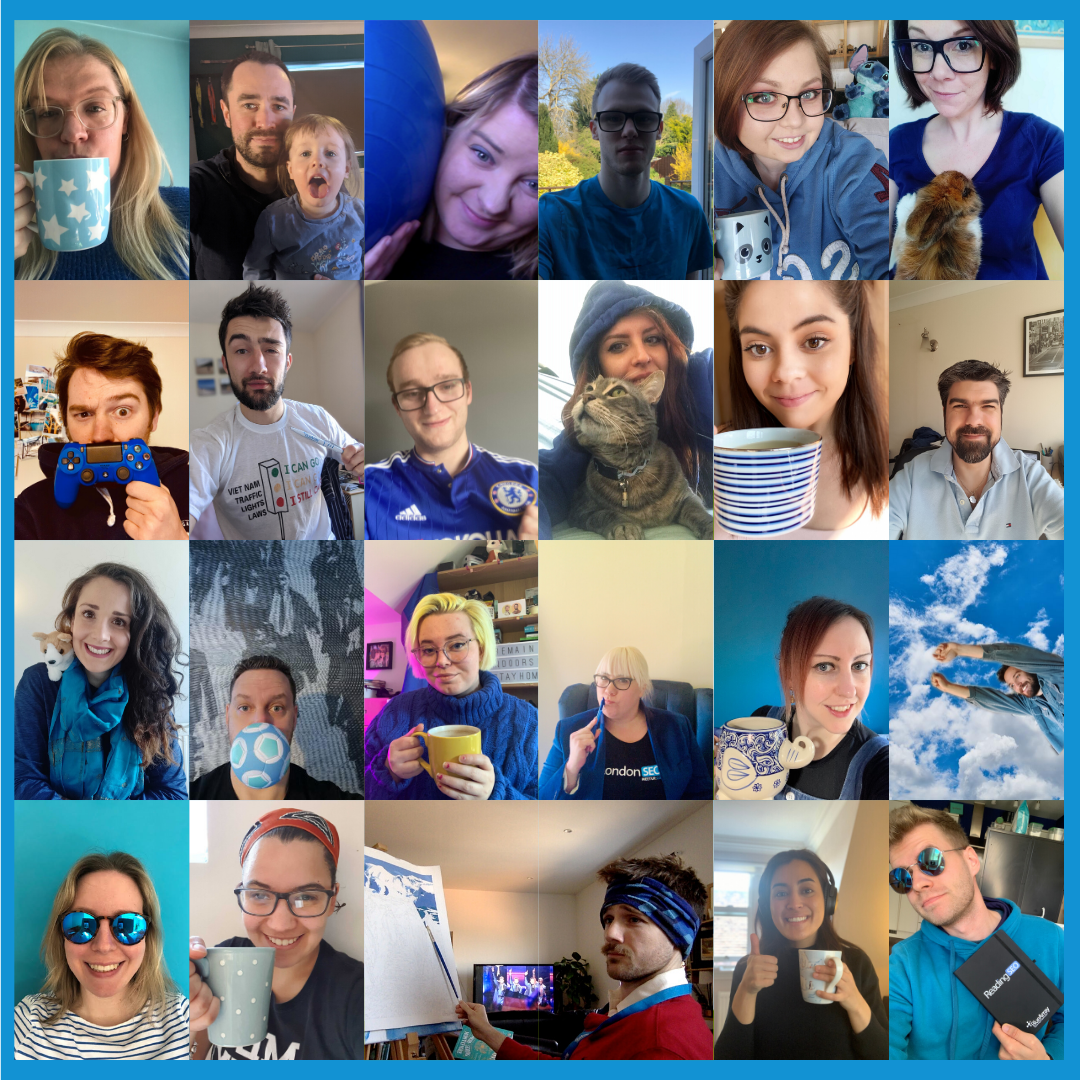 One of our current goals at Blue Array is to try and "open our doors" to the outside world. We want to become more transparent as a business; whilst we know that we do some amazing work for our clients (which is reflected in the way we have grown so rapidly in the last four years), we know that we're not sharing enough of what has made us successful. This is something we're going to change in the upcoming weeks, so expect to see lots more tips and advice from us on a huge variety of SEO, marketing, business and culture related topics.
This is a new challenge for us all
Whilst these are uncertain times, and some of the hardest we've faced as a business so far, we also remain positive that we will see it through. Communication plays a huge part in this, and has given us a real feeling of being stronger as a team. 
Although there may be physical distance between us, there's a sense that we're more interconnected than ever before, particularly as we pull together to get through a challenge that is unique to us all. 
We look forward to getting through this stronger on the other side.