How we've approached change over the past three weeks – Part 3: Client-facing teams
Posted by Luci Wood on April 10, 2020
In part one of this series we looked at how our leadership team had adapted in the face of Covid-19, whilst in the second piece, we looked at how internal teams have tweaked their communication methods to ensure they're continuing to work collaboratively.
In the third part of this series we'll be discussing how things have changed with how we communicate with our clients.
Of course, communication isn't just an internal focus but an external one too. We've developed a great reputation for delivering excellent service to our clients based on the "Blue Array Way"; the internal manifesto focused on how we hold ourselves to high standards of deliverables and communication. And although we're not currently able to jump on a train to London to see clients face to face, working remotely doesn't mean that the service to our customers suffers.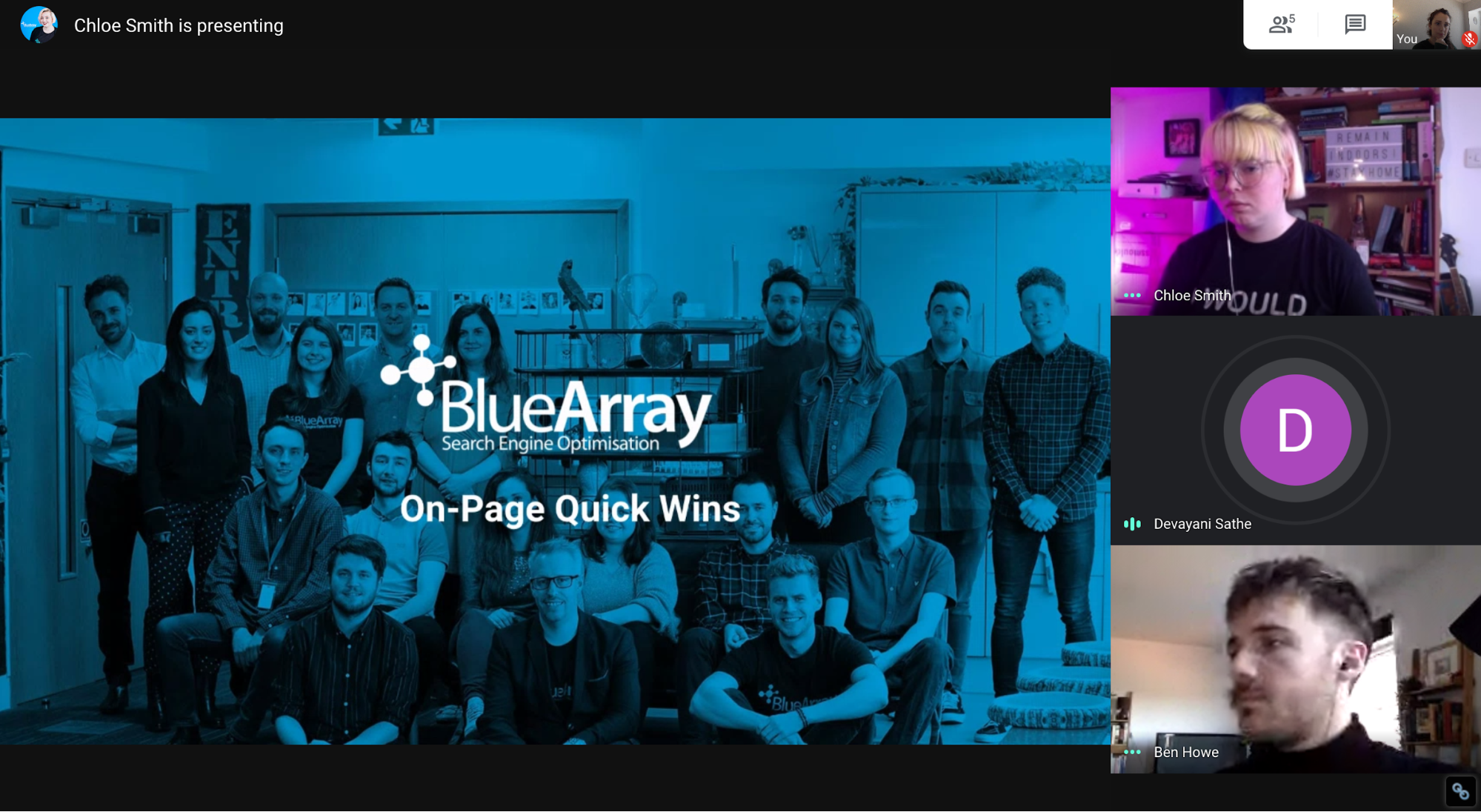 Like our internal catch ups, we're checking in more regularly than ever with our clients, well aware that they may also be experiencing their own pressures and therefore be grateful for the additional support.
Some other things we're doing include:
Looking at where we could pivot strategies for certain clients to greater benefit them to make the most of this period (e.g. utilising one of our different services such as digital PR).

Our SEO Directors (team leads) are having regular strategic catch ups with our clients' senior stakeholders to get to the 'pulse' of their businesses and see where else we might be able to assist them further

Emphasising how important continuing SEO in some form is for the long-term success of their businesses, even if this is at a reduced amount of time
On that last point; although it's a challenging time for most businesses right now, and many are looking to make cuts in their outgoings where they can, with SEO we're often looking at months ahead for our work to have an impact. This means then when Covid-19 finally goes away and things start getting back to some sort of normality, we want our clients to be in a strong position to take full advantage. 
We recently posted this graph on our social media to roughly demonstrate a recovery period of a business continuing to do SEO work vs. one that puts activity on hold.
Ultimately, there's no better time than now to really demonstrate how we can add value and deliver ROI to our loyal customers.
In the fourth and final part of this series, we'll take a look at some of the additional things we've done as a company to help keep everyone connected.