How we've approached change over the past three weeks – Part 1: Leadership team
Posted by Luci Wood on April 10, 2020
There's no doubt that our lives have changed dramatically and very suddenly since the Covid-19 pandemic hit the UK. As we have done in our home lives, businesses have had to find ways to adapt extremely quickly to ensure we survive. Now however, nearly three weeks after we officially went into lockdown, this new reality is starting to feel relatively "normal".
At Blue Array we have always been proud of our strong culture, and being "together" in an office is incredibly important to us – particularly for promoting collaboration (one of our core company values) through frequent, regular communication.
On the evening of Monday 16th March we made the decision to close our office following Prime Minister Boris Johnson's first Coronavirus daily press conference, where he urged everyone who was able to work from home to begin doing so. Fortunately, we had tried out a company-wide work from home day very successfully the previous Friday (one which our Talent and Happiness Manager Vicky discussed in her recent post here), so we knew that we would be able to do this with minimal disruption. 
Whilst we have always been happy with people working from home from time to time, particularly if they need to focus on completing a big task without distractions, rattle through an ever-growing to-do list, or even just for their mental wellbeing, closing the office completely and asking everyone to work from home for the foreseeable was still a big change for us.
Fortunately, being an online-based company, we are in a great position to work from home and ensure that we keep our employees and their families safe. We know we're lucky, and that this isn't something which so many key workers across the UK right now are able to do.
So now that we're three weeks in, I wanted to share some of the things that we've done to ensure our communication and collaboration has maintained high despite the physical distances in place. In the first of these articles, we'll look at what we've done as a leadership team. 
A time for strong leadership
With events changing daily, myself, our Founder Simon, Head of SEO Kim and our Talent and Happiness Manager Vicky have a hangout every morning to discuss any new Coronavirus news and what this means from a business and HR perspective, as well as whether there are any updates with our clients or people.
In uncertain times like these, employees want to be communicated to on a very frequent basis. Research from Edelman showed that 63% of employees are currently expecting daily updates from their employer, whilst 20% wanted communication several times a day. 
The same study found that more people tend to trust their employers as a source of information than their government or the media. This means that we need to be quick about disseminating information and the subsequent decisions that are being made down to the teams so they feel well-informed, and therefore able to place their focus and energy on what really matters – continuing to deliver exceptional work to our clients. 
Here's what we've put in place as a management team:
Increasing the frequency of our internal company newsletter from once a week to

once daily 

Simon gives an extended business-health update to the entire team during our weekly company All Hands meeting

Kim and our SEO Directors have twice weekly scrums to discuss client health, issues and opportunities, as well as checks in to discuss other pressing areas such as marketing, business development, staff wellbeing, work processes

SEO Directors hold once daily catch-ups with their teams officially, plus other ad-hoc check-ins where they can discuss any issues they may be facing

We're updating our revenue, cash flow and staffing actuals and forecasts multiple times a week to ensure we're staying on top of the ever-changing situation. This may mean some quick and often tough decisions being made (including a number of our team being placed on furlough via the Government's

Coronavirus Job Retention Scheme

).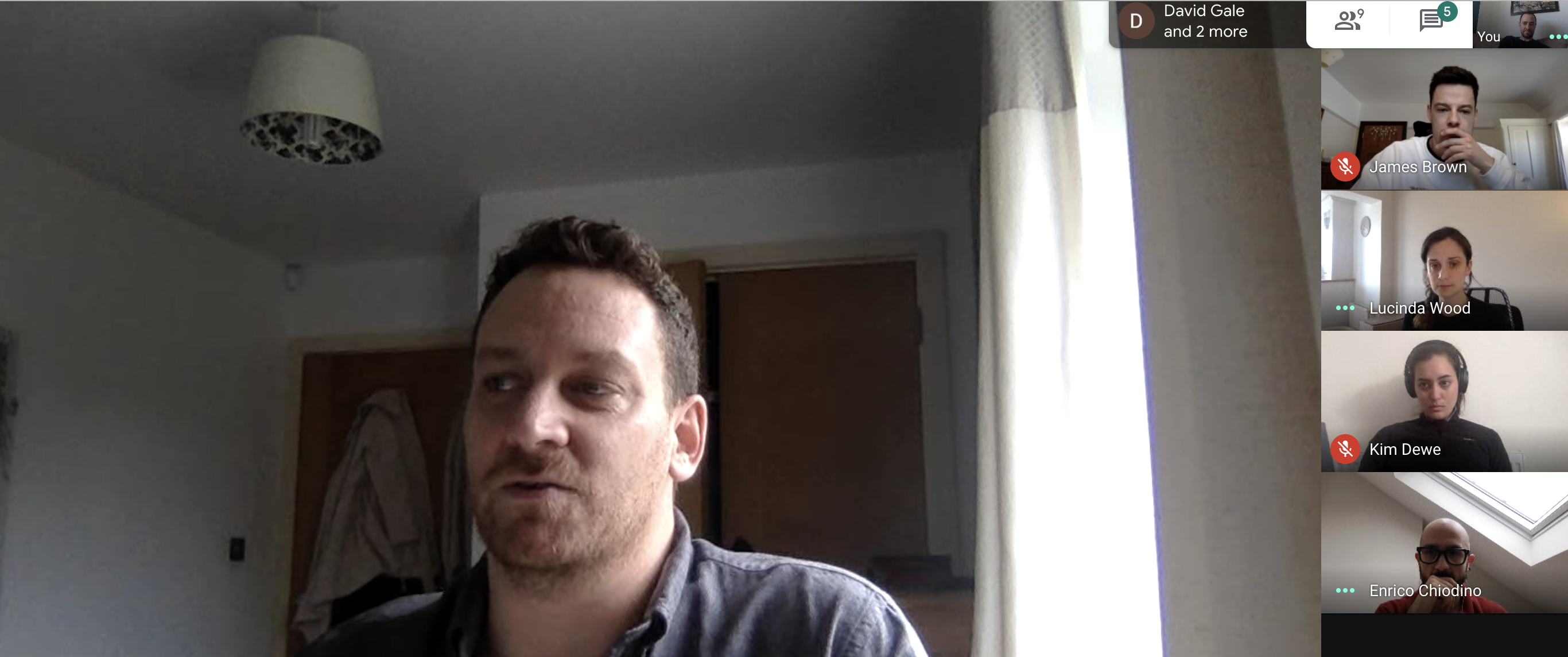 Helping our team to understand our purpose and vision is something that we've always deemed as important, as it helps everyone drive towards common goals. And, whilst times have been tougher in recent weeks and therefore our purpose may have shifted for the time being, it's vital that we continue to communicate things as and when they happen to ensure everyone understands how they can play their part.
In the next post I'll be looking at how our teams are working together internally.